James Alphonsus O'Connell
PRCSI (1980-1982)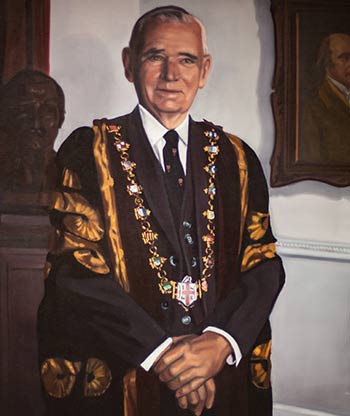 Mr James A. O'Connell trained in Nottingham and Hillingdon Hospital in London; later Daisy Hill Hospital, Newry and Mullingar.
As a county surgeon, his interest was in gastric surgery and orthopaedics. Mr O'Connell joined RCSI Council (1963) and became President (1980-1982).
During his Presidential term the College arranged a bicentenary celebration and ran its first primary fellowship course in Damman, Saudi Arabia; the primary fellowship exam followed in 1981. Along with Council members he travelled to Washington, USA to confer an RCSI Honorary Fellowship on Dr Loyal Davis, the legendary neurosurgeon (1896-1982) in the presence of President and Mrs Ronald Regan.