Keith Meares Shaw
PRCSI (1878-1980)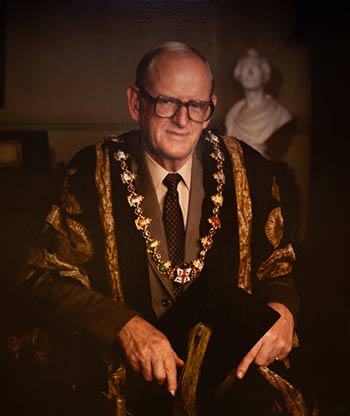 Graduating from TCD, Mr Keith M. Shaw went on to serve in the Royal Army Medical Corps (1947-1949). He lectured in thoracic surgery at TCD and for a time was a surgeon in the London Chest Hospital. A cardiac surgeon at the Royal City of Dublin Hospital (Baggot Street) and as a thoracic surgeon at the National Children's Hospital, Mr Shaw worked on the development of cardiac bypass ('the pump oxygenator') before carrying out the first successful open-heart operation, under heart lung bypass, in Ireland, in 1960. He also served as a thoracic surgeon at the Adelaide, Meath and Sir Patrick Dun's hospitals in Dublin.
He held WHO Fellowships in 1966 and 1973 and his research was published in many leading medical journals. His pioneering work is remembered today in the Keith Shaw Cardio-Vascular National Unit in St James's Hospital
Mr Shaw became a member of RCSI Council in 1964 and was elected vice-president (1966) and President (1978-1980).