Victor Lane
PRCSI (1984-1986)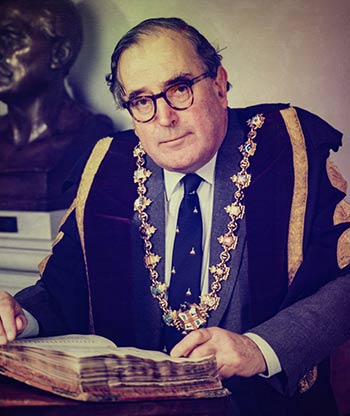 Mr Victor Lane graduated from TCD (1946), taking the John Mallet Purser Medal, the Surgical Travelling Prize and the EH Bennett Medal. He obtained FRCSI (1950).
After a series of junior posts in Ireland and UK hospitals, Mr Lane became Registrar in the Radcliffe Infirmary and Churchill Hospital, Oxford and the General Hospital, Nottingham.
Returning to Ireland, he lectured in Urology at TCD, was made President of the ISU (1982-1983) and was a member of many exclusive American and European urological societies. He held a WHO Fellowship and an Irish-US Government Scholarship.
Mr Lane held posts in the Meath Hospital, St James's, the Rotunda, the National Children's and Leopardstown Park Hospitals. He served as RCSI Council member (1966-1998) and became President (1984-1986).