RCSI research reviews treatments for preventing and healing pressure ulcers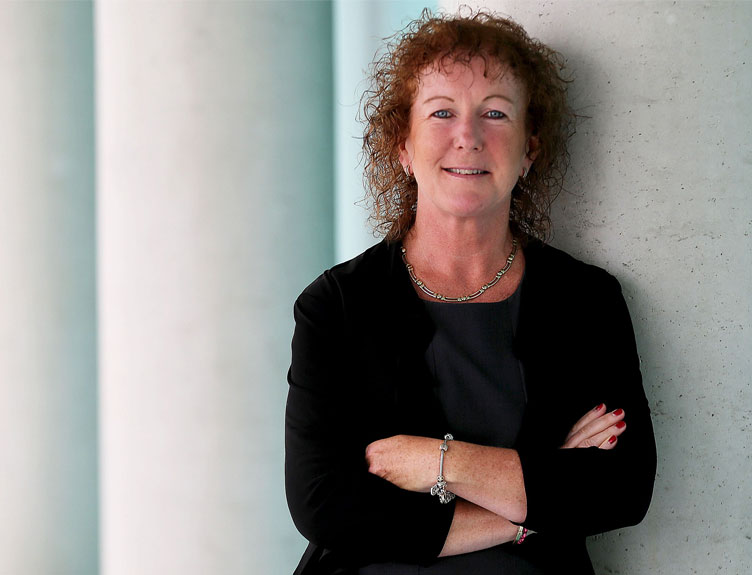 An updated review of research led by RCSI has shown that there may be specific methods of managing pressure ulcers, such as using silicone dressings or particular topical treatments, which can aid in the prevention and treatment of these wounds.
Pressure ulcers, commonly known as bedsores, are injuries to the skin and/or the underlying tissue that are caused by prolonged pressure being placed on the more bony areas of the body, such as the hips and shoulder blades. These types of wounds can be painful, take a long time to heal and are expensive to treat.
The study analysed 18 different clinical trials involving 3,629 participants who were at risk of developing pressure ulcers, such as those with limited mobility and the elderly. One out of five trials found evidence that skin treatments containing fatty acids reduced the likelihood of pressure ulcers developing. Conversely, one out of four separate trials found that skin treatments using the substance dimethyl sulfoxide (DMSO) may actually increase the risk of pressure ulcers developing.
Six trials involving silicone dressings for bedsores suggest they help to reduce the risk of the wounds forming, although the results are not clear as the research methods used were not reliable. The remaining trials revealed no conclusive evidence, except for one trial that indicated padded adhesive dressings can potentially increase the risk of pressure ulcers developing.
Commenting on the study, Prof. Zena Moore, Director of the Skin, Wounds and Trauma (SWaT) Research Centre and Head of the School of Nursing and Midwifery at RCSI, said: "Because of the uncertain results, additional research is necessary to determine whether silicone dressings or topical solutions containing fatty acids are beneficial to use when treating bedsores. The high cost to healthcare systems is a major factor in why this research is necessary; if we can find effective methods of treatment, we can reduce this cost and the considerable strain it places on healthcare systems globally."
The review, published in the Cochrane Database of Systematic Reviews, was conducted by RCSI's School of Nursing and Midwifery, in collaboration with three Australian research groups from Griffith University, the University of Brisbane, and the Royal Brisbane and Women's Hospital.
RCSI is ranked among the top 250 (top 2%) of universities worldwide in the Times Higher Education World University Rankings (2019) and its research is ranked first in Ireland for citations. It is an international not-for-profit health sciences institution, with its headquarters in Dublin, focused on education and research to drive improvements in human health worldwide. RCSI has been awarded Athena SWAN Bronze accreditation for positive gender practice in higher education.