RCSI awarded Green Flag for sustainability and environmental management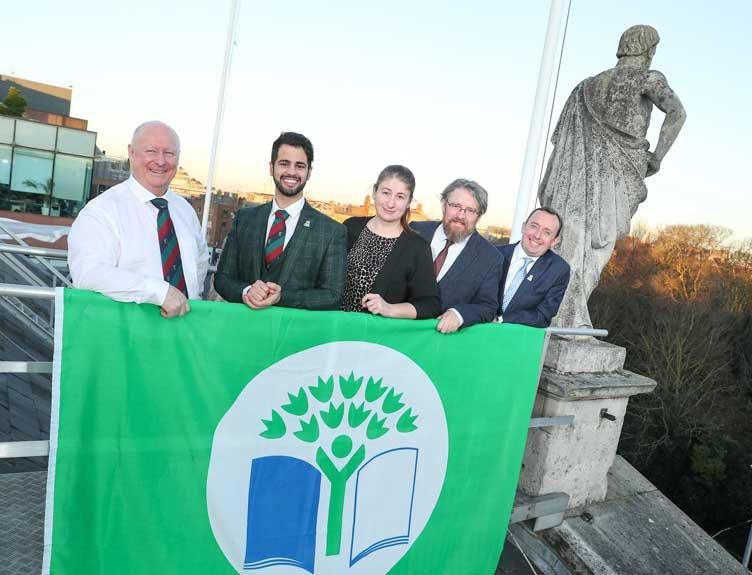 RCSI has received the Green Flag by An Taisce's Green Campus programme on behalf of the Foundation for Environmental Education. The international recognised accreditation was announced following a rigorous assessment process.
The Green Campus Programme is an international environmental education and award scheme that promotes long-term, whole institution action for the environment that empowers both students and staff to create a more balanced campus community and to reduce environmental impacts and associated costs. The award is the result of many years of hard work undertaken by RCSI's Green Campus Committee to promote best practice in sustainability across a number of key areas including energy, waste, biodiversity and education initiatives.
Professor Brendan Kavanagh, Chair of RCSI's Green Campus committee, said: "This award is hugely important to RCSI as it acknowledges the progress we have made to enhance sustainability on campus. Over the last three years, staff and student volunteers have worked to integrate efficient energy use, waste reduction and increased recycling, while enhancing biodiversity. Through our programmes, we have highlighted the importance of sustainable activities, helping to reduce our carbon footprint, while also engendering a lifelong awareness of the UN global goals in our graduates."
Campus projects in the area of sustainability include:
'Zero to Landfill' policy for waste
Eliminated paper cups from RCSI staff rooms saving over 200,000 cups/3.5 tonnes of waste
'Love My Space Campaign' to support staff and student awareness of initiatives across campus
Introduction of discounts for using keep cups and a 30c levy for not using reusable cups
All take away food packaging on campus is compostable
RCSI's energy is 100% renewal with energy efficiency measures built into planned maintenance and capital projects
38% increase in energy efficiency since 2016 despite campus footprint increasing by 4% due to college expansion over the same period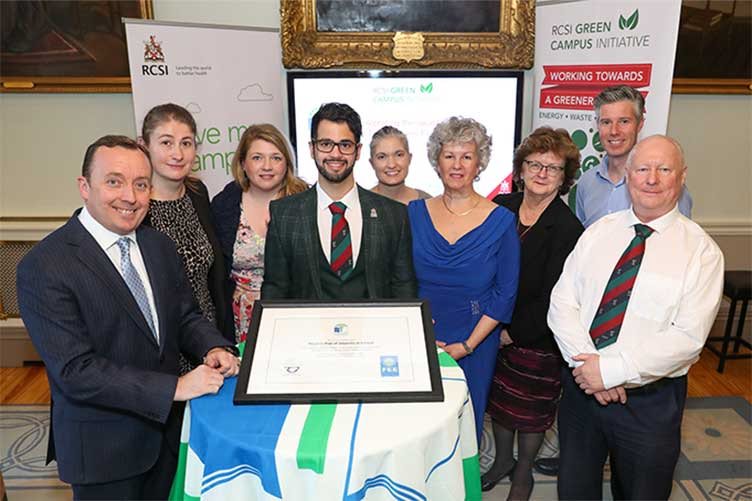 Welcoming the announcement, Professor Cathal Kelly, RCSI CEO, said: "The prestigious Green Flag Award is an important recognition of the dedication of the Green Campus committee to improve sustainability across a number of initiatives in the areas of energy, biodiversity, waste management and education awareness – areas which pose their own unique challenges in our institution. The award is a great example of our culture of partnership with students and staff working together to drive meaningful change."