Students explore medicine, pharmacy and physiotherapy programmes at RCSI Open Day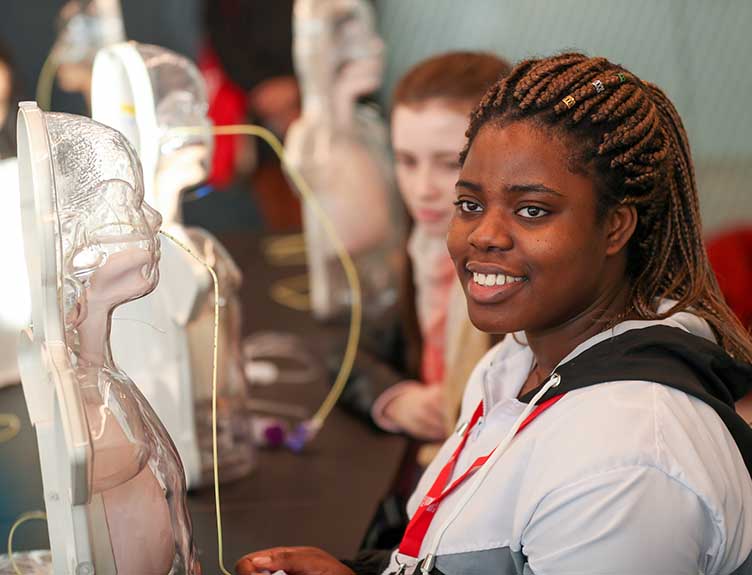 More than 600 students from second-level schools throughout Ireland learned about life as a medical, pharmacy and physiotherapy student at the RCSI University of Medicine and Health Sciences Open Day 2020 today.
At the daylong event, Leaving Certificate students explored Europe's most advanced clinical simulation centre at 26 York Street before breaking out into interactive workshops that gave them the unique opportunity to get hands-on insights into what it would be like to be an RCSI student.
The Open Day provided students with the opportunity to hear about what it is like to work as a healthcare professional from doctors, pharmacists and physiotherapists.
In the medicine workshop, students experienced a delivery by a birthing mannequin and performed surgical stitching on dummy patients. The physiotherapy workshops used hands-on practical methods to show students the role of a physiotherapist in the management of people with lung conditions and rehabilitation of ankle injuries. Students also got the chance to experience the art of drug formulation and delivery in the pharmacy workshop.
For further information on the medicine, pharmacy and physiotherapy programmes at RCSI visit rcsi.ie/undergraduate.