Teddy Bear Hospital helps kids treat their sick and injured teddies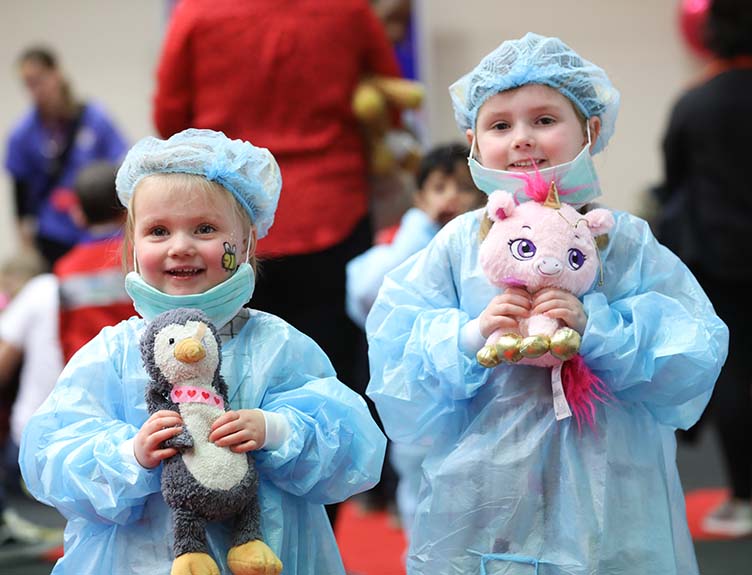 Over 350 children, aged between 4 – 10, brought their sick and injured teddies to the sixth annual Teddy Bear Hospital on Saturday, 1 February and Sunday, 2 February at RCSI University of Medicine and Health Sciences.
Hosted by medical, physiotherapy and pharmacy students in the RCSI Paediatrics Society, this year's Teddy Bear Hospital is designed to help children to feel comfortable around doctors and hospitals and learn how to stay healthy through diet and exercise.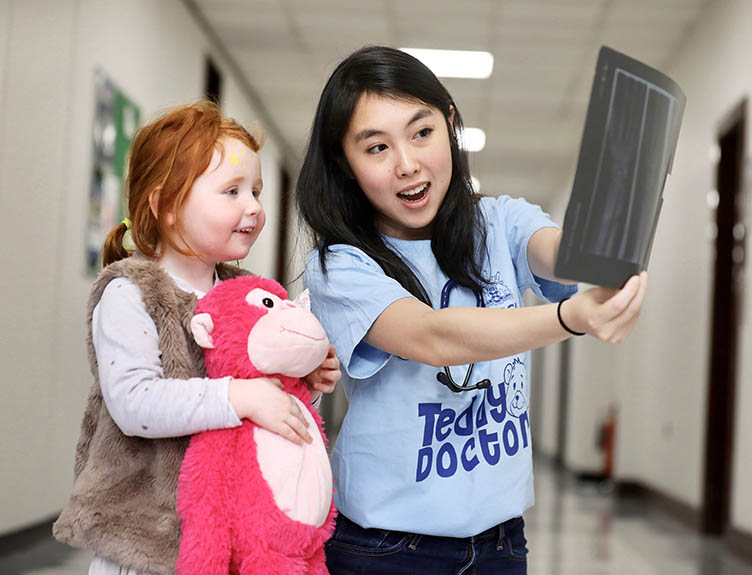 The session on Sunday is unique in Ireland, designed to host children living with special needs or experiencing chronic illness and their families in a smaller and quieter environment.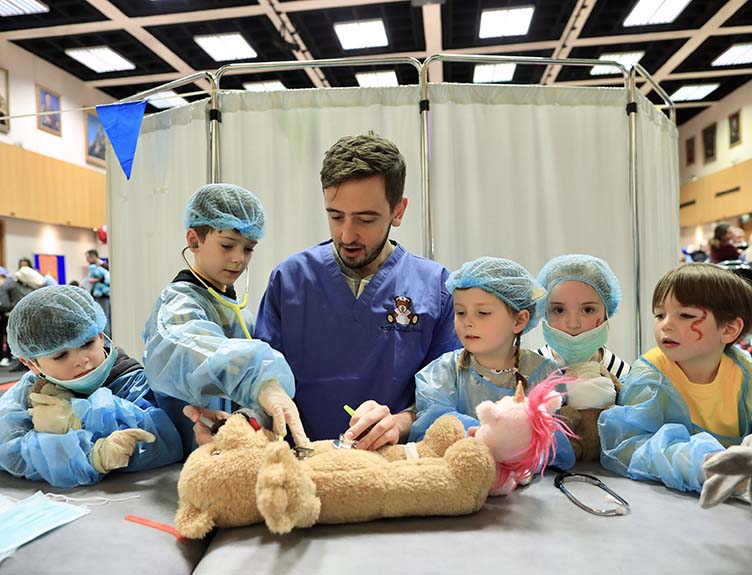 Over the course of their hospital visit, children experienced twelve stations created to mirror aspects of a real hospital. Stations focused on triage, X-rays, MRIs, pharmacy, physiotherapy, yoga, heart sounds, handwashing and even a suturing station to help restore any torn teddies.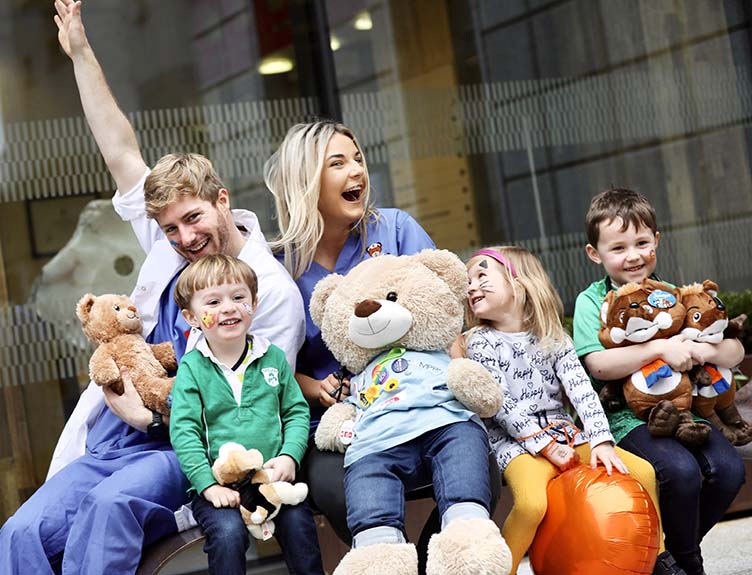 Children learned about the effects of exercise on the heart rate at the Heart, Dance & Stethoscope station, and student volunteers educated children on the benefits of a good night sleep, regular exercise and a balanced diet, in a safe and fun environment.
All proceeds went to the charity St Michael's House, which provides a comprehensive range of services and supports to adults and children with intellectual disabilities and their families in the greater Dublin area.