RCSI statement on COVID-19 pandemic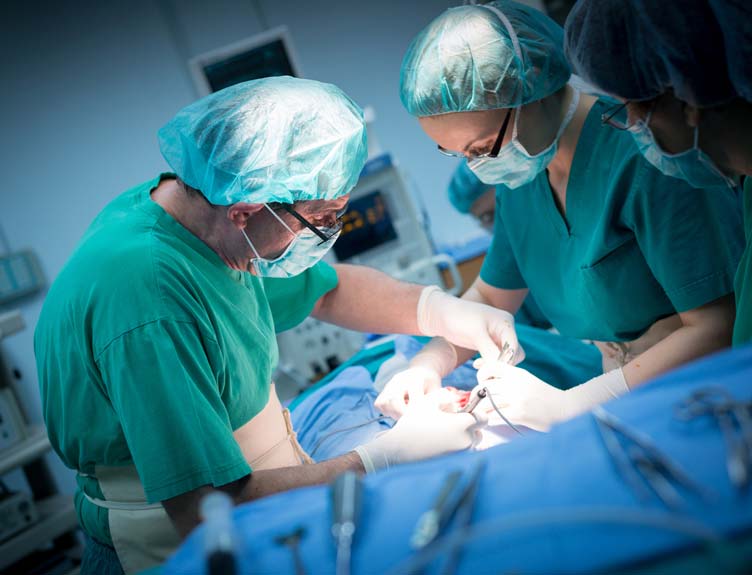 Members and Fellows of RCSI have frontline visibility of the healthcare and societal consequences of the rapid and unprecedented global escalation of the COVID-19 pandemic. At this difficult time for everyone involved in the delivery of healthcare, and indeed everyone in the country, RCSI wishes all our front line health service staff, their families and colleagues a safe journey.
We fully support the decisions made by the Department of Health and HSE in seeking to address the numerous issues facing our acute hospital services when, over the coming weeks, we will see a massive influx of acutely ill patients, many of whom will require respiratory support and critical care.
Scheduled surgery
Scheduled surgical care and outpatient clinics will inevitably be curtailed for an indefinite period and we cannot overestimate the impact this will have on our patients. Surgeons must engage with patients and the wider health care community to ensure patients are kept informed and supported. We must also work to ensure that, when the situation allows, affected patients have their surgery.
The National Clinical Programme in Surgery has published helpful guidelines on telemedicine which might be useful in supporting patients who would otherwise have attended the hospital.
Emergency surgery
Some conditions, however, will continue to present as an emergency; appendicitis, peritonitis and fracture management will need to be provided for in a timely manner, for example. Surgeons will work in partnership with colleagues in other disciplines and hospital management to ensure this happens.
The immediate implementation of flexible working arrangements is critical so as to allow surgical staff to work across individual sites within our hospital groups. We support the reallocation of all health care staff (including surgical staff at all grades) as appropriate to meet patient needs in the public health, emergency medicine, critical care and other sectors.
Professional and ethical concerns
We fully understand the concerns of some surgeons about the risk associated with working outside their specialty. Surgeons are well trained and competent in the emergency management of ill patients but, in meeting urgent patient needs, some surgeons may have to work outside their regular area of practice. Training on the job, inter-professional support, protocols of care and supervision will be important in ensuring that the 'core competence' of all practitioners can be used safely while they work in an extended role.
We acknowledge the statement by Dr Rita Doyle, President of the Medical Council on these issues.
We would, however, welcome a more explicit statement from the Medical Council and similar from the Department of Health and HSE management which addresses the specific and real professional and ethical challenges this unparalleled situation presents for doctors.
Surgical trainees
We understand that surgical trainees may be concerned regarding the professional, human resource and training implications of these arrangements. A previous joint statement from the Surgical College Presidents has indicated that all examinations are curtailed as are educational meetings for the near future. We will engage with Fellows and Members in the coming weeks and months to identify appropriate online opportunities for continuous professional development and we encourage employers to recognise that trainees' academic and professional development will of necessity be curtailed in the coming months. When the crisis has passed, special arrangements and additional support would be particularly valuable.