RCSI receives €7.8m from the HEA to expand programme delivery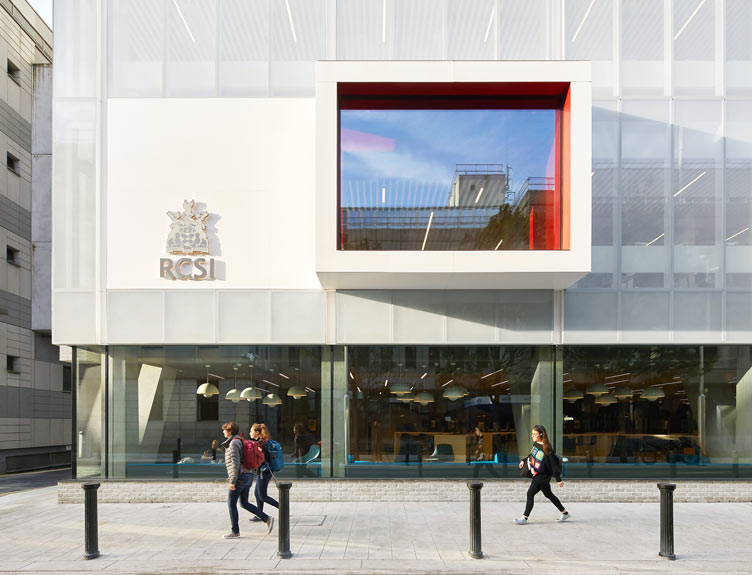 The Higher Education Authority (HEA) has awarded €7.8 million to the RCSI School of Pharmacy and Biomolecular Science under the Human Capital Initiative Pillar 3, 'Innovation and Agility', to expand their focus on emerging and future pharma technologies.
The project, entitled 'Enabling Future Pharma – Beyond the Pill', will develop a suite of innovative and agile programmes, creating a skilled talent pool focused on emerging and future pharma technologies that will address skills gaps in industry and enable future growth.
As the life sciences sector embraces the fourth industrial revolution in health and healthcare, characterised by the fusion of the digital, biological and physical worlds, there is an increasing need for certain specialist skills to enable and support future career pathways. This proposal is a transformative framework that seeks to provide a range of programme options, delivering flexible pathways to prospective learners to develop these specialist skills.
The programmes will be delivered in conjunction with enterprise partners and RCSI's international academic partner, Soochow University, using cutting edge educational technology to maximise flexible delivery. The programmes will be delivered across undergraduate, postgraduate and life-long learning/micro-credentials, with multiple exit points and short courses options. Areas of focus include advanced therapies, genomics, precision medicine, big data and connected health underpinned by innovation and leadership. Learning outcomes will focus on technological knowledge and skills in these key areas, in combination with transversal skills.
Enterprise support ranges from spin-out enterprises to multinational companies including Novartis, Congenica, Microsoft, Almac Sciences, Aerogen, S3 Connected Health, Inflection Biosciences and Phion Therapeutics.
"This grant from the HEA is not only excellent news for RCSI, but it is also great news for the wider pharmaceutical industry in Ireland," said Professor Tracy Robson, Head of the RCSI School of Pharmacy and Biomolecular Sciences. "By working closely with industry partners, we will be able to identify skills gaps in the industry and fill those gaps with graduates that specialise in the cutting edge of pharmaceutical sciences, precision medicine and connected healthcare. The nature of these programmes will reflect the multidisciplinary nature of the RCSI School of Pharmacy and Biomedical Sciences and allow diversification within the University, and I would like to thank the HEA for making this possible.
"A huge thank you to staff in the School of Pharmacy and Biomolecular Science, in particular Professors Helena Kelly and Brian Kirby, and the RCSI Development Office, IT, HPEC, Data Science Centre, Finance, the Institute of Leadership, CoMPPAS, CEO Office, Marketing, Admissions, Student Recruitment and the ORI for their significant input."
Human Capital Initiative Pillar 3, 'Innovation and Agility', is the final pillar to be announced and commands a total budget of €197m over the five-year period, 2020 to 2024. The Human Capital Initiative Pillar 3 will deliver 22 projects in higher education institutions, 17 of which involve collaborations between institutions.
"I am delighted to be able to announce the broad range of projects that will be funded under the HCI Pillar 3," said Minister for Further and Higher Education, Research, Innovation and Science, Simon Harris. "These projects will develop and change teaching and learning.
"This global pandemic has reinforced the need for us all to be agile and diverse. Crucially though it requires us to develop new skills and equip the next generation with the critical importance to the economy and the workplace of the future."