Professor Fergal O'Brien wins SFI 2020 Science Award for partnership with Integra LifeSciences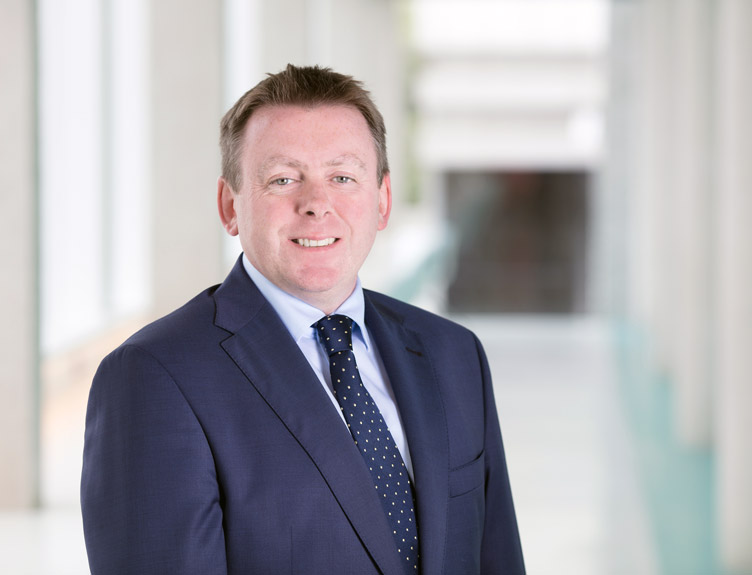 Professor Fergal O'Brien has been announced as the winner of the Science Foundation Ireland (SFI) Industry Partnership Award 2020 in recognition of a successful collaboration with Integra LifeSciences on biomaterials spanning more than 15 years.
The award was one of eight categories announced at the 2020 SFI Awards revealed today by Minister for Further and Higher Education, Research, Innovation and Science, Simon Harris TD at the annual SFI Science Summit.
The SFI Industry Partnership Award celebrates a collaboration between an academic research group and industry. Professor Fergal O'Brien and his teams at RCSI University of Medicine and Health Sciences and the AMBER SFI Research Centre have a long and successful partnership with Integra LifeSciences, most recently focusing on new biomaterials for nerve repair.
Fergal O'Brien, Professor of Bioengineering and Regenerative Medicine, Director for Research and Innovation and Head of Tissue Engineering Research Group at RCSI has brought his extensive experience to bear in leading this long-standing SFI Centre for Advanced Materials and Bioengineering Research (AMBER) partnership in collaboration with Integra LifeSciences.
Since 2017, the collaboration with Integra has grown to a €1million-plus SFI AMBER co-funded spoke project led by Professors Fergal O'Brien and Conor Buckley (TCD) as PIs. This project has successfully developed two unique peripheral nerve repair technologies, both of which have proven highly effective in repairing damaged nerves in pre-clinical trials.
These technologies have been protected by three patent filings and transferred to the company under appropriate commercialisation agreements. The AMBER researchers and business development team, supported by the Innovation Team in RCSI and Technology Transfer Office at TCD, have worked to rapidly accelerate the development and translation of these biomaterials, helping Integra remain at the cutting-edge of nerve repair treatments.
Professor Cathal Kelly, Chief Executive, RCSI said: "I congratulate Professor Fergal O'Brien on this notable award from Science Foundation Ireland for a long and successful partnership with Integra LifeSciences. The unique peripheral nerve repair technologies developed as a result of the collaboration exemplify how partnerships between academia and industry can lead to highly productive research programmes that have a real benefit for patients and society."
Professor Mark Ferguson, Director General of Science Foundation Ireland and Chief Scientific Adviser to the Government of Ireland, congratulated the award winners, saying: "I am delighted to congratulate this year's award winners on their inspiring success and dedication. The Science Foundation Ireland Awards recognise the expansive contribution that scientists make to our society and economy through innovative breakthroughs, industry collaborations, entrepreneurship, public engagement and mentorship of the next generation. This year has been an eventful and challenging one for our research community. Well done to all, working closely together, the Irish research community continues to be impactful, inspirational and world-leading."
Integra's engagement with RCSI began in 2005 as a collaborator on a SFI President of Ireland Young Researcher Award received by Professor O'Brien. Integra supplied his group with type-1 collagen, which has subsequently formed the basis of over 60 high-impact publications with more than 40 PhD students and postdoctoral researchers benefitting from the partnership – developing and characterising biomaterials for a myriad of applications. An engagement in the area of peripheral nerve repair began in 2015 with Integra fully funding an exploratory study coordinated through SFI AMBER focused on the development of a new regenerative biomaterial.