RCSI students devise innovative solutions to global healthcare challenges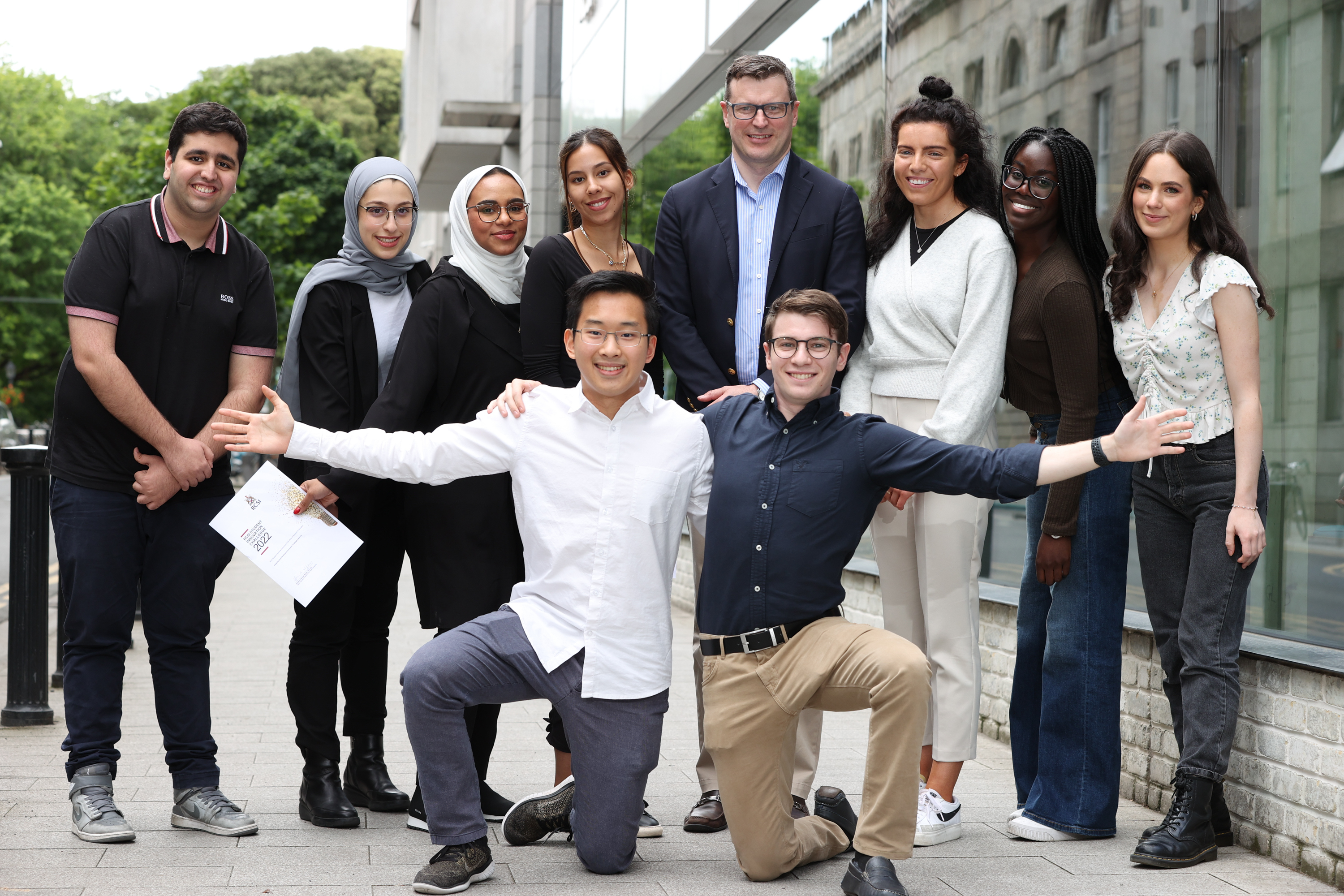 Students at RCSI University of Medicine and Health Sciences have pitched ideas to help solve global healthcare challenges as part of the 2022 Student Innovation Challenge (SIC).
The SIC is an annual event run as part of the RCSI Research Summer School (RSS). It is the culmination of four weeks of work by the student teams, supported by training in market research, intellectual property and research commercialisation to develop innovations that have the potential solve challenges in healthcare.
The RCSI RSS provides undergraduate students with a unique opportunity to work on a research project under the supervision of an RCSI Principal Investigator, who acts as each team's Challenge Leader, allowing them to acquire key research skills and experience across a broad spectrum of disciplines.
The SIC is led by Dr Aoife Gallagher and Dr Shona Pfeiffer and this year saw 65 students working with expert challenge leaders on real clinical problems to become innovators, communicators and skilled clinical practitioners.
At the pitch event yesterday, The New Team, led by Dr Peter Widess Walsh, successfully presented their ideas to a panel of judges, including industry experts, to become the winners of the challenge. The team developed a solution to aid first responders to provide appropriate care for patients with epilepsy who suffer from seizures.
Commenting on the high quality of all of the team pitches, Dr Aoife Gallagher, Head of Innovation in RCSI, said: "We were greatly impressed by the calibre and creativity of the solutions proposed to this year's challenges. Our students have demonstrated ingenuity in their approaches to solving real-world problems across key healthcare areas. The judges commended the winning team on their human-centred approach, connecting with patients, clinicians and first responders to ensure a patient-first solution."
The teams were tasked with addressing challenges presented by RCSI researchers in key RCSI research areas: neurological and psychiatric disorders, biomaterials and regenerative medicine, cancer, nephrology, surgical science and practice, vascular biology, and respiratory medicine.
The full list of innovation challenges presented by the RCSI Challenge Leaders were:
Increasing blood vessel length during living donor nephrectomy – Mr Niall Davis
Improving clinical trial participation in Ireland – Dr Claire Comerford
Improving information for first responders from patients with epilepsy – Dr Peter Widess Walsh
Improving the uptake of home haemodialysis – Dr Vicki Sandys
Improved surgical trainee assessment tool – Dr Conor Toale
Simplifying the selection of the most suitable vascular closure device – Dr Douglas Mulholland
Patient monitoring of respiratory symptoms – Dr Lameese Alhaddah
The RCSI Student Innovation Challenge was a finalist at the recent Triple E Awards for the Innovation and Entrepreneurship Programme of Year Award.