RCSI awarded funding to celebrate the legacy of pioneering Irish surgeon Abraham Colles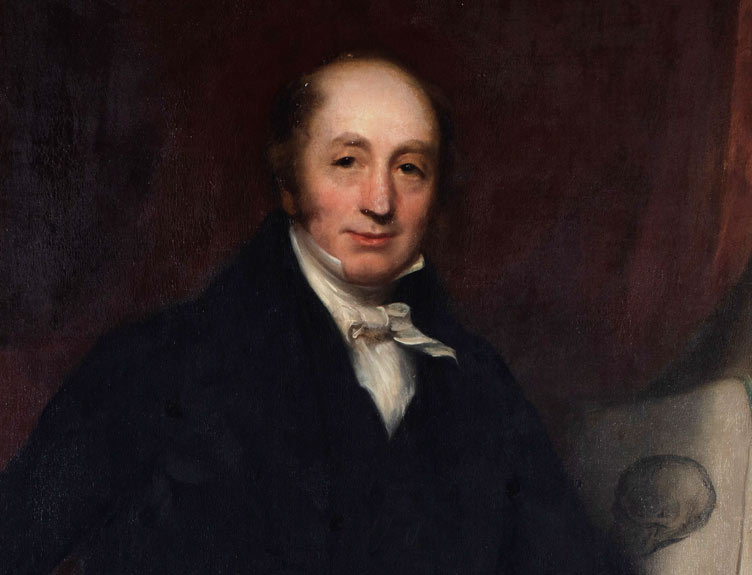 RCSI Library has been awarded funding from the Heritage Council to celebrate the life and legacy of pioneering Irish surgeon Abraham Colles on the 250th anniversary of his birth in 2023.
Abraham Colles (1773-1843) was a surgeon, physician, and anatomist, and a leading figure in the golden age of Irish medicine in the 19th century. He also had a strong connection with RCSI being a past pupil, professor and President.
Colles revolutionised the teaching of anatomy in medical schools around the world with the publication of his ground-breaking Treatise on Surgical Anatomy in 1811. This work prompted a radical departure from established approaches to the study of human anatomy and proposed a new model of teaching that lent itself much more readily to the realities of clinical practice for surgeons and physicians in the nineteenth century.
This innovative approach to the teaching of anatomy paved the way for new discoveries and fresh observations regarding the internal workings of the human body. Existing methods of surgical intervention were refined and enhanced in the decades that followed, leading to improvements in the diagnosis and treatment of injury and disease and better patient outcomes.
Virtual exhibition
Colles also made numerous contributions to anatomical knowledge in his lifetime, and the Colles' fracture that bears his name is studied by medical students around the world to this day.
The Heritage Council funding, under the Heritage Council Stewardship Fund will be used to support an extensive programme of digitisation, access, and outreach work, culminating in the launch of the 'Colles at 250' celebrations during Heritage Week 2023 in August with a series of in-person and virtual activities.
Archival material including Colles' original lecture notes and correspondence will be published online for the first time on the RCSI Digital Heritage Collections website, complemented by the launch of a new virtual exhibition celebrating Colles' life and legacy.
Inspirational history
Commenting on the funding, Professor Cathal Kelly, Vice-Chancellor, RCSI, said: "This investment will not only ensure we continue to celebrate the life and legacy of Abraham Colles and his role in RCSI, but it will also bring this history to life, connecting current day to the past and inspiring the next generation of medical professionals."
Find out more about our extensive Heritage Collections reflecting the history of RCSI here.