RCSI SURG-Water to address safe water for healthcare in Malawi in UN Sustainable Development Goals Challenge
Global surgery
General news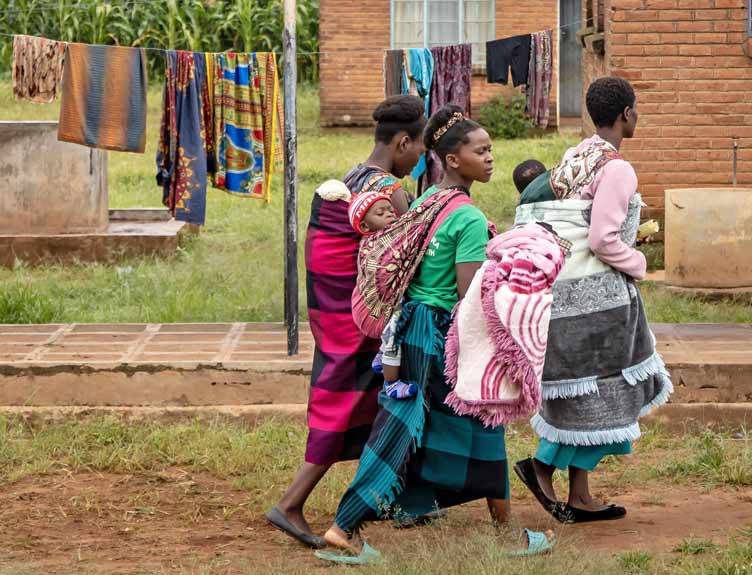 A team from RCSI University of Medicine and Health Sciences has been named as a successful competitor in the Science Foundation Ireland (SFI) and Irish Aid Sustainable Development Goals (SDG) Challenge.
The RCSI SURG-Water team will evaluate solar disinfection technology for water use in clinical settings in Malawi.
The project is part of an overall funding of €2.1 million for six new research teams developing innovative solutions to climate action challenges, announced today by Minister for Further and Higher Education, Research, Innovation and Science Simon Harris TD and Minister of State for International Development and Diaspora Sean Fleming TD.
The SDG Challenge will see teams competing for an overall prize of €1m as they tackle climate action issues on life below water and life on land. The ultimate winner will use their prize money to further advance their solution towards implementation.
The RCSI SURG-Water team is led by Professor Kevin McGuigan, Professor of Medical Physics and Academic Director of Engagement at RCSI with co-lead Dr Jakub Gajewski and Senior Researcher Dr Chiara Pittalis, both based at RCSI's Institute of Global Surgery and School of Population Health. The RCSI team will work in partnership with Professor Christabel Yollandah Kamballa, Malawi University of Business and Applied Sciences and Dr Martin Wesian, Societal Impact Champion.
The challenge
The climate crisis makes reliable access to water unpredictable in regions such as sub-Saharan Africa. Over one million deaths yearly are associated with inadequate access to safe water during births. In resource-poor settings, basic interventions such as hand washing can lower the risk of neonatal deaths by 44%, but this is only possible if water is available.
The SURG-Water team are developing a sustainable, low-energy solution to address the problem of inadequate access to water in rural healthcare facilities in Malawi. Their particular focus is on the needs of mothers and newborn babies, as well as the clinicians providing maternal healthcare services. Using solar water disinfection technology to treat harvested rainwater, they aim to provide a backup supply to address interruptions in existing water supplies.
The team are developing a prototype system adapted to the needs of district healthcare facilities with the ultimate aim of adoption of solar water disinfection technology in clinical settings to inform national scale-up.
Real-world solutions
Congratulating the RCSI team, Professor Cathal Kelly, Vice Chancellor, RCSI, said: "RCSI is an innovative, world-leading international health sciences university with a commitment to global health as a core pillar of its strategy. The SURG-Water project reflects our commitment to driving solutions in response to the UN Sustainable Development Goals. The project, evaluating solar disinfection technology in Malawi for water use in clinical settings, builds on many years of research and collaboration aimed at improving access to clean water through innovative and affordable technology. I wish the team every success in the competition."
Speaking today, Minister Harris said: "The climate crisis and its consequences for life demand solutions that we can deploy as soon as possible. SFI's Challenge Funding Programmes seek to support Ireland's research community to accelerate the pace of innovation, developing novel, potentially disruptive, technologies to address significant societal challenges.
"These teams will work with researchers in Irish Aid's partner countries to devise, refine and implement solutions to problems that threaten everyday life. This real-world impact is at the heart of the challenge-based funding supported by SFI and my department, which will utilise the best of research to make many lives better."
Creativity and research
The focus of the SDG Challenge is for the development of innovative solutions relating to challenges associated with climate, biodiversity and the environment, with a specific objective of addressing challenges in countries where Irish Aid works.
Professor Philip Nolan, Director General, Science Foundation Ireland, said: "These six teams are working on specific problems that are central to our response to the climate crisis and using their creativity and research skills to develop immediate solutions. Not only do they represent some of the best of Irish research, they are also driven by the hope that their solutions can change the world – a sentiment at the heart of challenge-based funding."
The SDG Challenge calls on research teams to develop innovative solutions that contribute to SDG 13: Climate Action, and related goals and targets. The SURG-Water project addresses UN SDG 3: Good Health and Well-being; SDG 6: Clean Water and Sanitation; and SDG 13: Climate Action.
RCSI University of Medicine and Health Sciences is a world-leading university for Good Health and Well-being. Ranked in the world top 50 for its contribution to UN Sustainable Development Goal 3 in the Times Higher Education Impact Rankings 2022, it is exclusively focused on education and research to drive improvements in human health worldwide.