SURG-Water
Every year, over 17 million women in the poorest countries give birth in healthcare facilities without adequate water and hygiene measures, putting their and their babies' lives at risk.
Safe and readily available water, adequate sanitation and hygiene are critical to health and to the provision of essential health services. However, in 2020, two billion people – 26 % of the world's population – had no access to uncontaminated water. The consequences are often fatal but could be prevented with innovative, low-cost solutions.

Over one million deaths yearly are associated with inadequate access to safe water during births. In resource-poor settings, basic interventions such as hand washing can lower the risk of neonatal deaths by 44%, but this is only possible if water is available.
Without water, the ability of healthcare workers to carry out proper infection prevention and control measures and to demonstrate safe water, sanitation and hygiene (WASH) practices to communities, is significantly compromised. This has become even more apparent the start of the COVID-19 pandemic, where access to clean water has been and remains critical to stopping the spread of the virus.
Objectives
The SURG-Water transdisciplinary team is formed by researchers from RCSI and Malawi University of Business and Science (MUBAS). We are developing a sustainable, low-energy solution to address the problem of inadequate access to water in rural healthcare facilities in Malawi.
Our particular focus is on the needs of mothers and newborn babies, as well as the clinicians providing maternal healthcare services. Using solar water disinfection technology to treat harvested rainwater, we aim to provide a backup supply to address interruptions in existing water supplies. We are developing a prototype system adapted to the needs of district healthcare facilities.
The planned studies will evaluate the feasibility, effectiveness and adoption of solar water disinfection technology in clinical settings to inform national scale-up.
Project phases
Concept phase
To conduct a situation analysis to assess the water requirements (quantity, quality and reliability) at a sample of healthcare facilities and to assess water use in maternal and neonatal care. This includes surgical provider hand-washing needs, surgical instrument sterilisation, and pre and post-operative needs of patients and their family carers. This analysis will inform the solution concept and help to inform other future water assurance interventions.
Seed phase
To construct initial prototypes of the water treatment reactors capable of supplying safe water in two selected sites. In each case, the treatment capacity will be informed by the needs identified in the situation analysis.
To evaluate the technology's feasibility, adoption and effectiveness, with a particular focus on the experience of providers and users of maternal and child health services.
This project competes in the Science Foundation Ireland (SFI) SDG Challenge. The project addresses United Nations Sustainable Development Goals (SDG) 3 – Good Health and Well-being; SDG 6 – Clean Water and Sanitation; and SDG 13 – Climate Action.
For more information on the SURG-Water project, visit surgwater.eu.
The team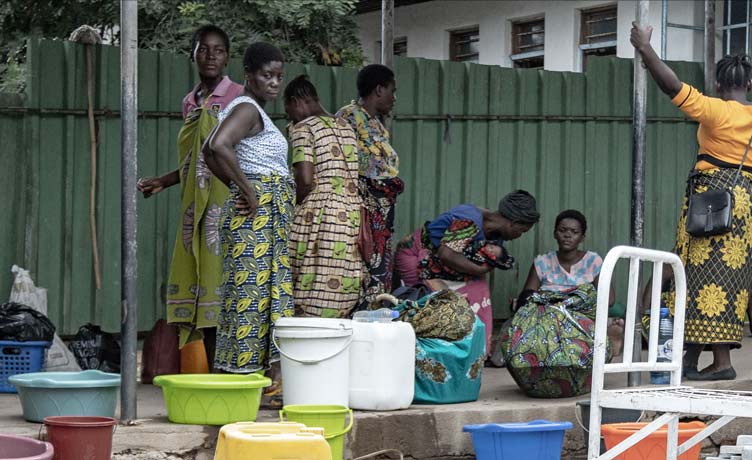 Photography is courtesy of Antonio Jaén Osuna.