The Skin Wounds and Trauma (SWaT) Research Centre is leading cutting-edge research in the field of wound healing and tissue repair, with a specific emphasis on pressure ulcer prevention and management.
We aim is to translate evidence into contemporary clinical decision-making, and to provide a platform for outcome-focused healthcare practice.
The SWaT Research Centre provides access to:
World leaders in skin wounds and trauma research
Expertise in regulated studies of novel medical devices
Significant leveraged research-funding opportunities
A network of clinical and academic experts in the SWaT Research Network
Clinical research infrastructure
Read more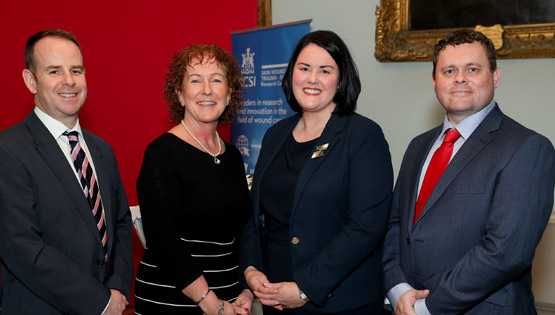 Our people
The nurse-led SWaT Research Centre is staffed by leading experts in wound management.
"Our collaborations with the SWaT Research Centre have facilitated a number of clinical studies that have evaluated BBI LLCs innovative sensor-based products. We are delighted to continue this partnership with the Centre."