The RCSI School of Medicine is Ireland's largest medical school and one of the most international medical schools in the world.
The ethos of the School is founded on the principle that the patient's interest is paramount in clinical teaching, medical practice and research.
Teaching and education
Our student-centred Undergraduate curriculum is designed to provide you with a sound knowledge of the principles of both the science and the art of medicine.
Our curriculum is innovative, distinctive and future-focused, and we pride ourselves in our proactive approach to curriculum review.
Read more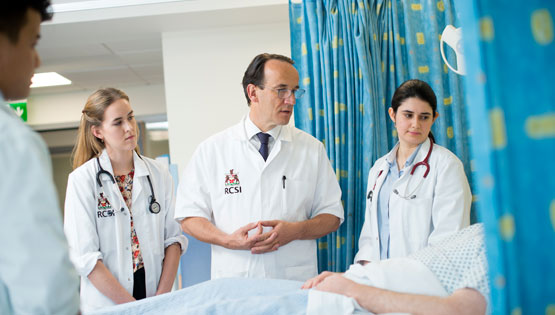 Research
The RCSI School of Medicine is committed to clinical and patient-centred research, which is evident in our world-class researchers working in our academic departments.
Read more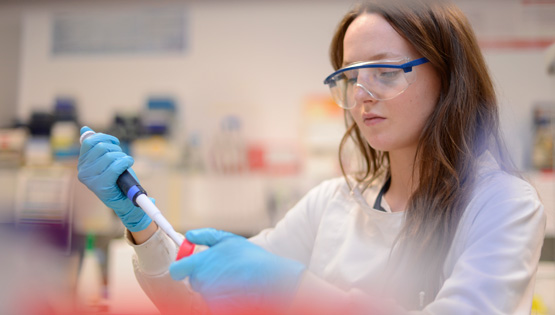 The School is staffed by expert healthcare professionals with a wealth of knowledge and experience, dedicated to your education and future in healthcare.
Contact us
Telephone: +353 1 809 3844 (if your query relates to the studying as a medical student in RCSI, please email your enquiry to admissions@rcsi.com or call +353 1 402 2100 and ask for the Student Recruitment Office)
Email: medicine@rcsi.ie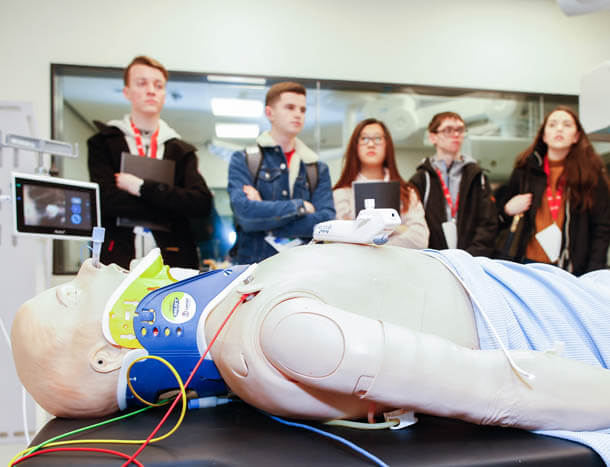 Download Undergraduate prospectus