Teaching and education
Our Undergraduate and Postgraduate programmes are delivered across our St Stephen's Green, Beaumont Hospital and Connolly Hospital Blanchardstown campuses and through the RCSI Hospitals Group.
At Undergraduate level, early patient contact at entry through to graduation is a cornerstone of the curriculum. Small group teaching delivered in our state-of-the-art simulation facilities, combined with the expertise and dedication of our clinical teachers, ensures you are supported to develop critical reasoning skills and receive training of the highest standard.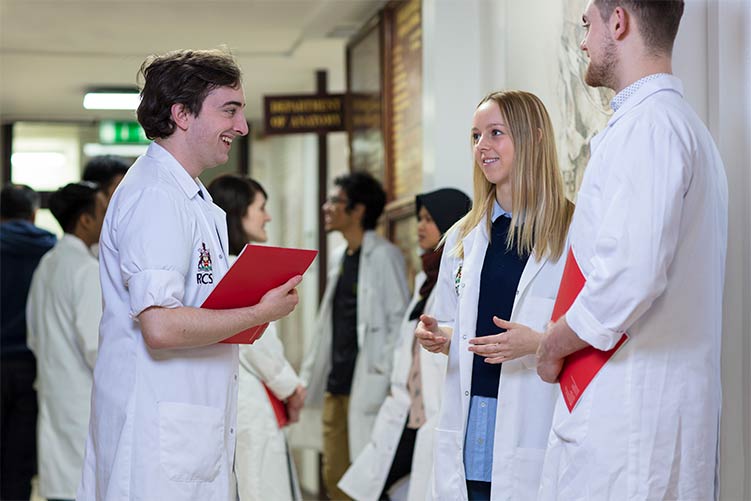 Students are exposed to a variety of specialities during their studies and encouraged to develop a balanced perspective of domiciliary, community and hospital care in urban, rural and international settings.
Our Postgraduate programmes, in particular, are aimed at advancing your career readiness. We ensure this by providing you with the skills that are impactful on health and highly sought after by healthcare providers.
RCSI has also developed important international collaborative links which support global elective opportunities in prestigious institutions, such as Johns Hopkins University in the US, and McMaster University and the University of Toronto in Canada.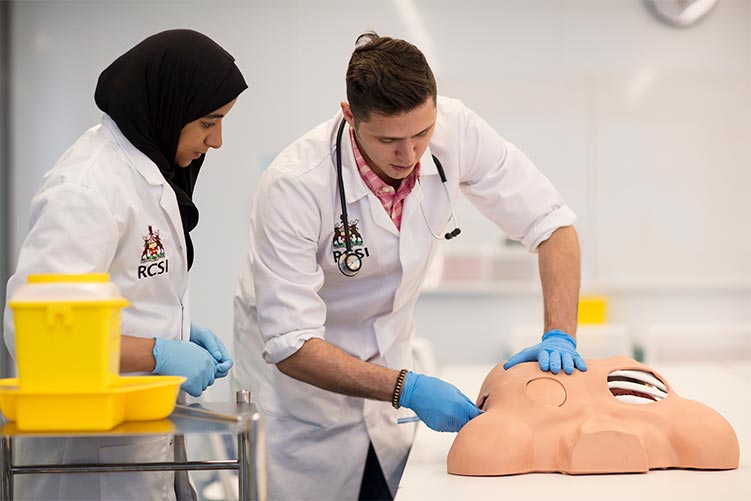 We also support every student to set ambitious goals and develop the competencies to achieve them. Upon graduation, all our students have a lifelong partner in RCSI with a community of peers through our alumni, fellows and members networks.