RCSI launches positive health and wellbeing lecture series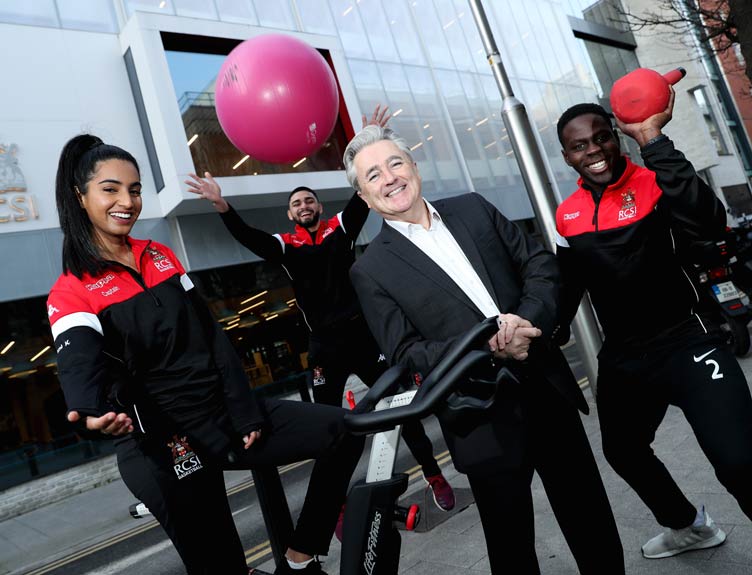 Members of the public are invited to learn about positive health and wellness at a series of lectures bringing together leading experts to address positive health across a range of topics, including exercise, smoking, vaping, alcohol, stress management, mindfulness and relaxation.
Hosted by the newly established RCSI Centre for Positive Psychology and Health, the series will address how factors such as optimism and mindfulness may lead to better health.
The first of the three lectures will address exercise and nutrition. Dr Robert Kelly, Consultant Cardiologist, and Professor Suzanne McDonough, Head of the School of Physiotherapy, will share insights on how to develop healthy habits that can last a lifetime.
Launching the series, Professor Ciaran O'Boyle, Director of the Centre for Positive Psychology and Health, said: "The World Health Organisation defines health as a state of complete physical, mental and social wellbeing and not merely the absence of disease or infirmity. Modern research is showing that we as individuals can do a great deal, not only to prevent or delay the onset of disease, but also to increase significantly our own health and well-being. This series of lectures will help participants to understand what they can do to maximise their own health and to optimise their wellbeing."
Professor Cathal Kelly, Chief Executive RCSI, said: "RCSI is proud to establish the Centre for Positive Psychology and Health to drive the identification of positive health assets and share this knowledge to ensure people and organisations can develop their full potential. As a focused health science institution with expertise in high quality research, RCSI is uniquely positioned to evaluate how lifestyle, personalised and integrative medicine can improve health, protecting against illness or aiding recovery."
Chaired by Dr Ciara Kelly, the Positive Health lectures are part of the RCSI MyHealth public lecture series. The series is open to those who want to learn more about common health-related topics directly from leading experts.
Register for the MyHealth Positive Health Lecture Series here.
RCSI MyHealth Positive Health Lecture Series:
Other upcoming lectures include:
This series of public health lectures are open to the public and free of charge, however registration is essential to guarantee a place. All lectures will begin at 6.30pm at RCSI, 26 York Street, Dublin 2.