RCSI releases newly digitised population health archives for National Heritage Week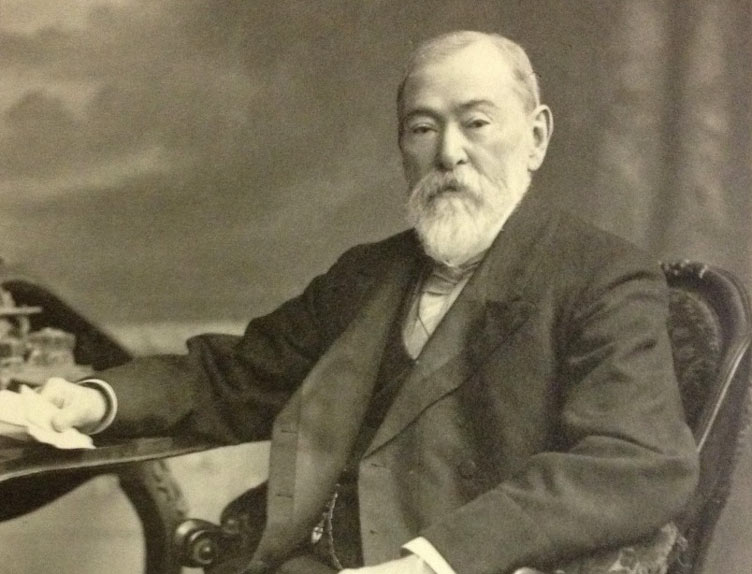 Today marks the official launch of RCSI's new online Digital Heritage Collections website showcasing RCSI's extensive heritage collections, including newly digitised materials from population health pioneer and campaigner Sir Charles A. Cameron.
The new RCSI Digital Heritage Collections' site launch takes place during National Heritage Week 2022.
For the first time, viewers are invited to discover the extraordinary individuals and events in RCSI history that have shaped the development of healthcare and society at local, national and international level through a series of curated online exhibitions and never-before-seen digitised material from the RCSI archives.
The people's champion
Funded by the Heritage Council Stewardship Fund, newly digitised material includes Sir Charles A. Cameron's handwritten diaries and scrapbooks chronicling his life and work, as well as reports on aspects of public health produced during his tenure as Medical Superintendent Office of Health for Dublin.
Spanning several thousand pages across almost half a century, these papers shine a light on the life and work of one of Victorian Dublin's most influential public health pioneers. A range of printed pamphlets and reports document the dire conditions of Victorian Dublin and chronicle his relentless efforts to effect change for the benefit of the city's most vulnerable inhabitants.
The materials also offer insight into the demands of public appointment and a busy academic career alongside the travails of a personal life touched by tragedy.
Welcoming the launch, Professor Cathal Kelly, RCSI Vice-Chancellor, said: "Cameron's legacy demonstrates the enduring value of good public hygiene and sanitation as cornerstones in the fight against infectious disease. Digitisation of the Sir Charles Cameron papers will facilitate new historical perspectives on public health in Ireland, and will complement the work of the new RCSI School of Population Health in building global understanding of health, diseases, and their determinants in order to improve the health of human populations around the world."
Lasting legacy
To commemorate the centenary of the death of Sir Charles Alexander Cameron, RCSI launched a commemorative website highlighting his life, work and legacy.
In 2021, RCSI presented the inaugural Sir Charles A. Cameron Award was presented to Dr Mike Ryan in recognition of his global leadership during the COVID-19 pandemic. The award highlights the role of population health in the global effort towards achieving UN Sustainable Development Goal 3: Good Health and Well-being.
Over three days, RCSI will host free tours of the 123 St. Stephen's Green to mark National Heritage Week 2022. Members of the public are invited to book tickets here.