Leading stroke experts come together at iPASTAR symposium to share their vision for comprehensive stroke care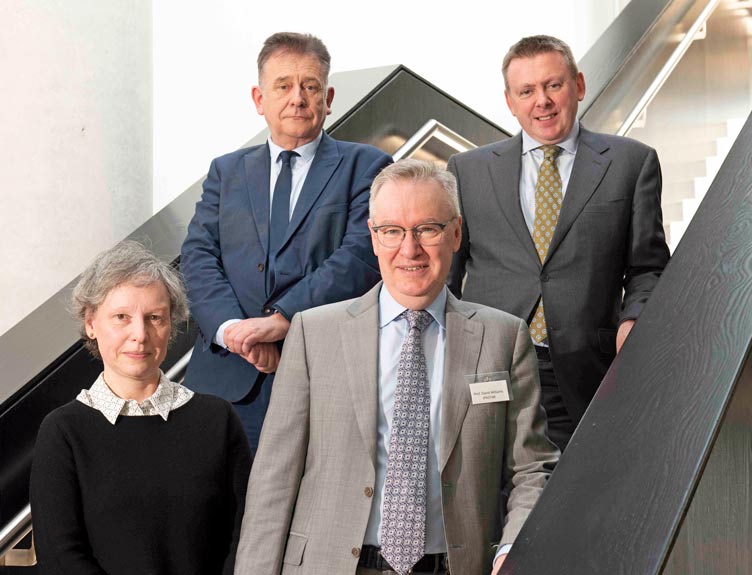 The first in-person conference to focus on 'The vision for a comprehensive stroke care pathway in Ireland' was hosted by the iPASTAR (Improving Pathways for Acute Stroke and Rehabilitation) programme at the RCSI Education and Research Centre, Beaumont Hospital, today.
iPASTAR is a collaborative doctoral training award funded by the Health Research Board Collaborative Doctoral Awards Programme, and hosted by RCSI and UCD.
The conference brought together healthcare professionals, academics, Public and Patient Involvement (PPI) partners and key stakeholders to celebrate the European Stroke Organisation (ESO) accreditation of the Stroke Service at Beaumont Hospital as a comprehensive stroke centre and present iPASTAR team's vision for comprehensive stroke care pathway in Ireland.
The new Beaumont stroke unit is the first in Ireland and the UK to be awarded the prestigious ESO accreditation.

Commenting on the success of the event, Professor Frances Horgan, iPASTAR lead and Professor at the School of Physiotherapy, RCSI, said: "The discussions at the symposium today have encompassed the collaborative, co-designed approach that iPASTAR aims to achieve. Bringing clinicians, academics and patients together to address the challenges and opportunities in stroke care will enable us to make positive, evidence-based changes, optimising the patient pathway."
Professor David Williams, iPASTAR lead and Professor of Stroke Medicine, RCSI said: "The opening of the Beaumont stroke unit with its ESO accreditation is an important milestone for stroke care, and testament to the hard work and dedication of the all the staff here. Working with the outputs of the iPASTAR programme, it provides the resources to maximise quality of care for stroke patients in Ireland."
A 'design sprint' workshop preceded the conference where participants heard from the PPI partners in the project, including the perspectives from a stroke survivor on their experience of life after stroke and being involved in iPASTAR and discussed an 'ideal' stroke pathway, from acute care, transition to home to living well and healthy after stroke.
During the symposium, iPASTAR PhD research scholars Dr Deirdre McCartan, Geraldine O'Callaghan, Patricia Hall and Clare Fitzgerald presented an update on their PhD projects, which focus on delivery of integrated stroke care for patients, from the hospital, to rehabilitation in the community, and living well after stroke.