RCSI webinar to explore developing a career in health professions education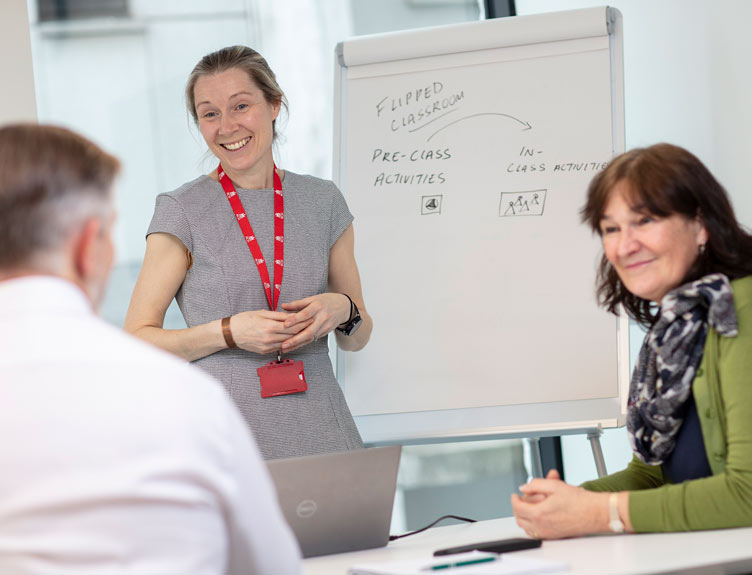 An upcoming webinar hosted by RCSI University of Medicine and Health Sciences will explore the roles which exist at the crossover between healthcare and education, and the skills which are needed to succeed in these.
Led by the University's Health Professions Education Centre, the webinar, taking place on Wednesday, 19 April from 1-2pm, will involve a 'fireside chat' with two experienced health professions educators.
The speaker panel will cover a variety of topics including the benefits of working in a formal teaching role, the value of professional development in teaching, and how to join a relevant community of practice.

The webinar will be chaired by Dr Jenny Moffett, a faculty developer and Programme Director for the RCSI Postgraduate Diploma in Health Professions Education. She will be joined by two alumni of the programme, Dr Muirne Spooner, Senior Lecturer in Medicine, RCSI and Emma Kelly, Lecturer in Physiotherapy, RCSI.
The speakers will discuss their journeys in health professions education, sharing tips and advice for success in this role. They will also highlight the knowledge and skills that can help individuals to build a career at the intersection of healthcare and education.
Commenting on the growth of career opportunities in the health professions education, Dr Jenny Moffett said: "As the demand for healthcare professionals increases, so too does the need to provide quality undergraduate and postgraduate training opportunities. As a result, there is an expanding range of diverse and exciting career opportunities available within the health professions' education sector. Attaining a recognised teaching qualification can put a candidate in a strong position for such roles."
Register for the webinar – which is free to attend and open to all health professionals – here.