As an RCSI student, you will join a world-leading health sciences university that is globally recognised for excellence in education, research and innovation, and for our positive societal impact.
Explore more:
What makes RCSI a great place to study?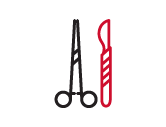 Unique surgical heritage
RCSI was founded in 1784 as the professional body for surgical training in Ireland and has evolved since into a global leader in healthcare education and research.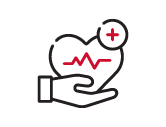 Excellence in healthcare education
Our programmes are focused exclusively on the health sciences. Our curricula and approach to teaching are innovative, learner-centred and future-focused.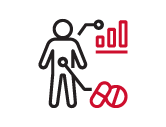 Leading pioneering research
RCSI is at the forefront of pioneering healthcare research and innovation, addressing the key health and wellness challenges of our time and improving patient outcomes.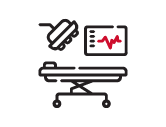 State-of-the-art facilities
Home to Europe's most advanced clinical simulation facility, RCSI's city centre campus is also steeped in history and offers an exciting and immersive learning experience.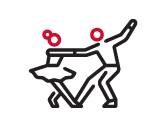 Vibrant student life
RCSI students enjoy a lively and stimulating social events calendar and are encouraged to get involved in any of our 50 student societies and 35 sports clubs.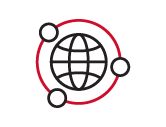 International community
RCSI's student body is exceptionally diverse and inclusive, and comprised of more than 4,500 students from Ireland and 95 other countries across the world.
Our heritage
Meet Professor Cathal Kelly, Vice Chancellor and Registrar of RCSI and find more about the history of our University and why its singular focus on health sciences education and research is so important to us at RCSI.
Our approach to education
Learn about our educational philosophy and how we work to ensure that all Undergraduate, Postgraduate and Professional learners have a distinctive, immersive and formative educational experience at RCSI.
Our research activities
RCSI research has resulted in discoveries that are having a profound effect on the understanding and treatment of many diseases and disorders. Watch now to learn more about this important research.
Our global presence
RCSI has a global reach and operations in Ireland, the Middle East and Southeast Asia. Find out here how more than 30,000 RCSI Alumni across 96 countries worldwide can support your education and career.
Your campus
RCSI's Dublin city centre campus is designed to meet the educational, social and wellness needs of our students. In this short video we take you around the campus and point some of its most interesting features.
Your social experience
Meet members of our Student Services Team to find out about RCSI's wide range of extracurricular activities, student clubs and societies, our fully equipped fitness centre and gym, and life around Dublin city centre.
Student engagement award
In August 2022 RCSI was named joint winner of the 2022 ASPIRE-to Excellence Award for Student Engagement. The award recognised RCSI's efforts to ensure that the expertise and perspectives of students and staff are equally valued.
More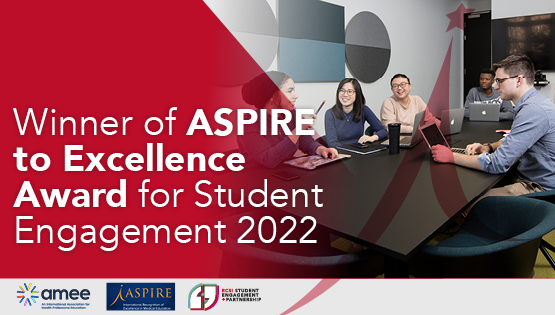 Register your interest
Subscribe to our mailing list to learn more about RCSI and our Medicine, Pharmacy, Physiotherapy and Advanced Therapeutic Technologies programmes.
Register now

Register now