Our number one priority is helping you to realise your potential as a healthcare professional. We pride ourselves on producing graduates who are knowledgeable in the science of their discipline and highly-skilled practitioners.
Explore more:
Choose your programme
Interested in learning more about your career options after you complete your studies at RCSI?
Building your future in medicine at RCSI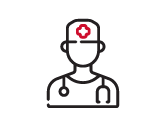 Careers-focused education
Our programmes ensure that you possess the knowledge, skills, self-awareness, professionalism, resilience and leadership abilities needed to excel in a clinical environment.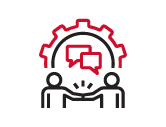 Tailored career supports
Our Career Design Centre offers a tailored programme for each student to support every stage of your career from the moment you become a student up until three years post-qualification.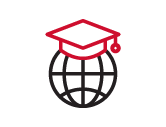 Career options
RCSI medical students are extremely successful in progressing to internship in Ireland and enjoy consistently high match rates for residencies in the UK, Middle East, North America and Southeast Asia.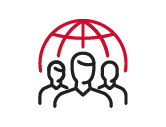 Global alumni network
Our alumni enjoy close connections with RCSI and with each other. On graduating you will join this global alumni community of over 30,000 healthcare professionals working across 96 countries.
Your career readiness
Meet Professor Arnie Hill, Dean of Medical Programmes at RCSI and find out how our Medicine programme focuses, from the first day, on preparing you for your career as a medical professional in a rapidly changing healthcare environment.
Our career supports
Learn more about our extensive suite of career supports for students on the RCSI Medicine programme. Our Career Design Centre provides tailored resources to support all students in identifying, developing and pursuing their career aspirations.
Your career options
Find out about the journey you might take as a medical professional and discover how we can support you in progressing your career after graduation. From CV-enhancing professional activities, to applying and preparing for medical licensing exams and residency places, our team will be with you every step of the way.
Your network
As an RCSI graduate you will receive the support of a global community of eminent RCSI alumni. Our alumni will assist you in identifying research and clinical electives opportunities, and support you in deciding on a specialty and a region in which to practice.
Register your interest
Subscribe to our mailing list to learn more about RCSI and our Medicine, Pharmacy, Physiotherapy and Advanced Therapeutic Technologies programmes.
Register now

Register now