School of Postgraduate Studies
The School of Postgraduate Studies was established in 2006 to support postgraduate researchers (PGRs) within RCSI.
We support PGRs to excel in their research and scholarly activity in the arena of basic biosciences, translational medicine, health sciences and health policies.
Teaching and education
The School of Postgraduate Studies offers six programmes: MD, MD by Prior Publication, MCh, PhD, PhD by Prior Publication and MSc.
Postgraduate researchers at RCSI are guided by a supervisory team that includes at least two supervisors in vibrant and active specialist research groups. Our annual reviewers also add external advice and encouragement to help students navigate their research projects.
Our main goal is to ensure excellence in the training of scholars to perform impactful research, improve and streamline our programmes and support RCSI academic staff in the development of excellent, and highly employable, graduates.
StAR MD
Established in 2016, the StAR Doctor of Medicine (MD) Programme offers a highly prestigious and unique opportunity to obtain this award while partnering with one of our participating private hospitals.
Apply now for 2023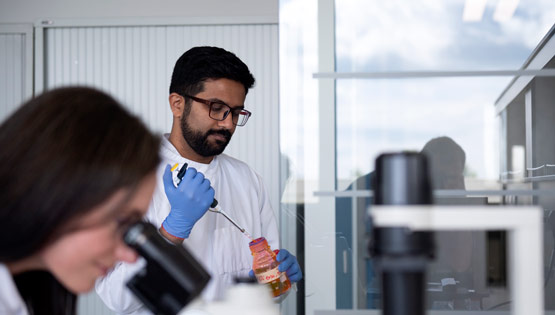 Our dedicated team provide regulations, guidelines, policies and associated process support for Postgraduate Research students at RCSI. In addition, we also support activities such as training, professional development and programme development.