StAR MD
The informing principle of the RCSI's Strategic Academic Recruitment (StAR) programme is to accelerate the delivery of innovative, impactful research in health sciences across a range of critical research themes by attracting the best research talent in Ireland. To implement its strategy, in 2016 RCSI established the StAR MD programme to strengthen translational research and build on highly skilled clinical expertise to improve modern healthcare issues. The programme is a highly prestigious and unique opportunity for registrars and specialist registrars who are on a career trajectory towards consultant level.
The StAR MD degree by dissertation is a body of work representing two calendar years of research activity and holds a major place among the higher doctorates at level 10 on the National Framework of Qualifications (NFQ). The MD is considered in RCSI to be a key element in the professional training of clinicians, and in order to graduate with it, a candidate must provide evidence of an original contribution to any area of medicine, surgery, psychiatry or medical science.
The 2022 StAR MD programme encompasses funded MD fees for two years sponsored by the private hospital, a RCSI research consumable budget (€10,000 p.a. for two years) and a salaried clinical commitment by one of the collaborating hospitals.
We are currently providing opportunities for successful candidates to partner with the University of Pittsburgh Medical Centre (UPMC) Whitfield Hospital Waterford or Sports Surgery Clinic Santry, Dublin (SSC).
A leading healthcare provider based in Pittsburgh, Pennsylvania — UPMC is a global, academic medical centre committed to innovation, research, and patient-centred care.
UPMC has provided high-quality healthcare in Ireland since 2006 and facilities presently include UPMC Whitfield in Waterford, UPMC Aut Even in Kilkenny, UPMC Kildare in Clane and UPMC Hillman Cancer Centres in Waterford and Cork – all offer immediate access to expert care.
UPMC Sports Medicine has an international reputation for excellence. A new state-of-the-art UPMC sports medicine clinic is located at the WIT Arena, in Waterford and is part of a growing national Sports Medicine and concussion network offering expert assessment, treatment and rehabilitation facilities to athletes and active people across Ireland.
The aim of the RCSI StAR MD programme is to provide a clinical research position for successful candidates, which will be based at UPMC Whitfield and UPMC Sports Medicine Clinic in Waterford. The primary focus of the programme will involve clinical research in the specialty of orthopaedics and sports medicine, and will lead to multiple peer-reviewed publications and an award of an MD from RCSI.

Sports Surgery Clinic (SSC) in Santry, Dublin is Ireland's no.1 private orthopaedic hospital with both a national and international reputation for orthopaedic surgery and sports medicine. Since opening in 2007, it has become established as a centre of excellence in joint replacement and sports soft tissue surgery.
SSC has in excess of 40 consultants in orthopaedic surgery and allied specialties supported by a team of highly specialised nurses, physiotherapists and other healthcare professionals.
Its goal is to provide exceptional levels of quality care with a significant focus on positive outcomes and patient satisfaction.
This is an exciting opportunity to work with SSC in partnership with the RCSI. The programme is dedicated to maximising research and publication outcome while providing experience in the clinical management of orthopaedic and sports medicine conditions, under the supervision of expert consultants and research faculty.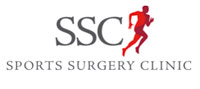 How to apply
To apply for the 2022 StAR MD, send the following items to starmd@rcsi.ie:
Key dates:
| | |
| --- | --- |
| 11 March 2022 | Applications open |
| 25 April 2022 | Applications close |
| Early May 2022 | Interviews |
| July 2022 | Positions begin |
Please note:
You can include the names of 2-4 supervisors, one of whom should be an RCSI supervisor
You should liaise with potential supervisors to agree in advance the focus of the research you wish to carry out
A research proposal (500 words) should be submitted within your application
Places will be competitive. It is expected that you will have:

Obtained general or trainee specialist registration with the Irish Medical Council;
Previously undertaken research or audit projects at undergraduate and/or postgraduate level; and
Evidence of the quality of your research activity (i.e. presentations and publications).