StAR Doctor of Medicine (MD) Programme
The aim of the Strategic Academic Recruitment (StAR) MD Programme is to accelerate the delivery of innovative, impactful translational research and build on highly skilled clinical expertise to improve modern healthcare issues.
The programme attracts some of the best research talent in Ireland, working across a range of research themes.
About the programme
The StAR MD degree by dissertation is a body of work representing two years of research activity. In order to graduate with the MD degree, you must provide evidence of an original contribution to any area of medicine, surgery, psychiatry or medical science.
Read more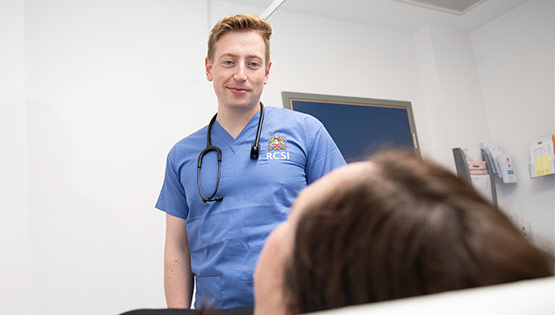 Hear from past scholars
Testimonial
"The StAR MD Programme has provided me with the invaluable opportunity to carry out blood cancer research, and without the ongoing academic and ​ financial support provided by the programme this work would not have been ​ possible. This programme not only enhances our careers but enables high quality ​research to be carried out to improve outcomes for our patients."​
"This has been an outstanding research opportunity under experts in the​ fields of epilepsy and genetics, who have been very supportive and ​ encouraging throughout. It would not have been possible without the ​ financial support and protected research time provided by the private ​hospital, and RCSI, who provide an incredible learning/teaching ​ environment for StAR MD scholars."
"The StAR team were incredibly supportive throughout the MD programme. I found the six-monthly​ progress reviews to be invaluable in providing structured feedback and guidance. They also​ provided an opportunity for learning and sharing common challenges with fellow MD scholars."​
"The StAR MD scholarship programme offered me the perfect blend of protected research time, consumables funding and salary. The StAR MD team were incredibly helpful and gave me the platform to discuss and improve my work through regular updates and presentations."
"The MD StAR programme offers learning opportunities of exceptional quality in a ​supportive research environment, with quality supervision and shared practice."
Item 1 of 5
How to apply
Applications for the Strategic Academic Recruitment (StAR) MD Programme are now closed.
The next intake will open in due course.
For further information on the StAR MD programme please contact us at StARmd@rcsi.com.