Societies
RCSI currently has 41 active student societies, ranging from the career-focused Neuroscience Society and Pharmacy Society to societies for art enthusiasts and bookworms.
New members from all programmes and years are welcome to join and we highly recommend you join at least one society during your time at RCSI as a way of exploring interests outside of the classroom and lab.
American Medical Student Association (AMSA): AMSA is committed to improving healthcare and healthcare delivery to all people and promoting active improvement in medical education. AMSA members are actively involved in the social, moral and ethical obligations of the profession of medicine, assist in the improvement and understanding of world health problems and contribute to the welfare of medical students, premedical students, interns, residents and trainees.
Anaesthesia and Perioperative Medicine Society: The aim of the Anaesthesia and Perioperative Medicine Society is to increase awareness of these specialities and provide educational and social support for any students considering a career in these branches of medicine.The society serves as a platform for students to learn, network and understand the role of an anaesthetist/perioperative medicine physician.
Art Society: The RCSI Art Society offers students an opportunity to pursue their interest in art and gives them a chance to learn new techniques and express their creativity in a relaxed and friendly environment outside of the classroom.
Biological Society: The Biological Society primarily organises academic competitions for medical students, at every level, to participate in. Specialist physician/surgeons and RCSI Faculty members judge the competitions with the winners receiving medals. Every year, the society hosts an Inaugural Meeting where the presidential handing over takes place. All RCSI students and staff are invited to this formal event to witness the ceremony and prize presentations.
Book Club: The RCSI Book Club caters for all book lovers and provides monthly meet-ups in which students can get together and discuss the book inside and out in a fun, friendly environment.
Canadian Irish Medical Students Association (CIMSA): CIMSA comprises students who plan events and discuss issues specifically of concern to Canadian students in RCSI, while also participating in other aspects of College life, such as International Night and International Food Night.
Cancer Society: The Cancer Society was set up in an attempt to raise funds for both the Irish Cancer Society and the College's own Breast Cancer Ireland. In its short history it has developed into a vibrant society which holds both fundraising and educational events for students.
Cardiovascular Society: Cardio Soc provides a number of forums in which students can get together to discuss this area of expertise and learn from the best cardiovascular surgeons in Ireland. There are weekly fun quizzes that all student can get involved in.
Caribbean/African Society (CAS): Founded in 2006, CAS promotes many aspects of Caribbean culture that have been borrowed from African culture. The society is famous for hosting one of the College's most anticipated annual events, the Chocolate Ball. CAS members are also very much involved in International Night.
Choral Society: The RCSI Coral Society performs at numerous events throughout the year and provides a forum for musical discussion and expression. With members from different programmes and years, the society aims to foster relationships amongst students while also working to raise fund for charitable causes.
Christian Union: The RCSI Christian Union is a society that unites Christian students on-campus. The society hosts annual Christmas and Easter services and other evangelistic events through the year.
Critters: Critters is a society for animal lovers in RCSI. Among its goals include highlighting animal welfare issues and fundraising for shelters and therapy/aid animal organisations. Critters also acts as a medium for students with a common interest; a love of animals.
Dance Society: The RCSI Dance Society provides a safe and fun community for students who want to learn a new style of dancing or develop skills they already have.
Debating Society: The Debating Society was established to encourage freethinking and a forum to discuss topical issues amongst the RCSI student body. The society holds meetings every week to debate on medical, ethical and various current issues. Every year the society participates in several intervarsity debate competitions and national competitions on the Irish debating circuit such as the Irish MACE.
DIVERCSITY: DIVERCSITY is the RCSI monthly student newspaper. The aim of DIVERCSITY is to provide a creative writing/expressive outlet for students. It also acts as a platform for the non-academic aspects of RCSI and student life at the College by highlighting topics that students might find relevant, interesting, useful and shareable.
Drama: Royal College Players: The Royal College Players aims to promote, facilitate and encourages the dramatic arts among the students and staff of RCSI, and, by this means, amongst a wider audience.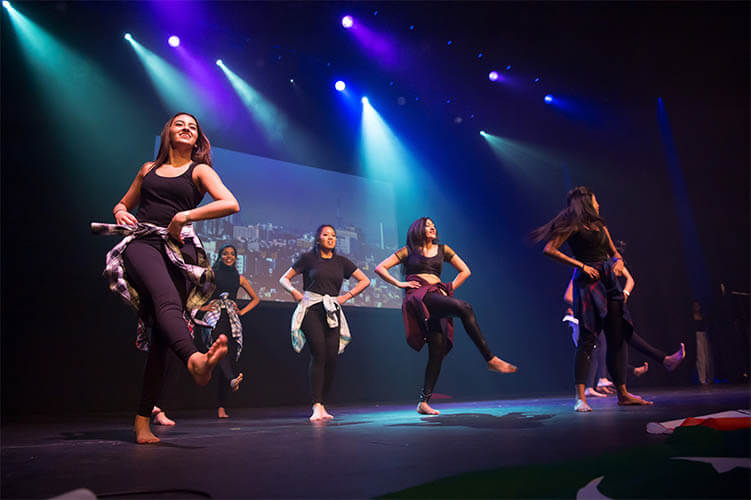 Emergency Society: The Emergency Society is a chapter of the Emergency Medicine Student Society of Ireland. The society brings together students interested in the field of emergency medicine and fosters an interest in the speciality amongst the wider student population through events such as Trauma Day.
Environmental Society: This society aims to instil awareness for the environment and promote eco-friendly practices on-campus. The Environment Society plays a vital role in keeping students and staff updated on current environmental issues and is an active member of the RCSI Green Campus Initiative.
Friends of MSF: Friends of Médecins Sans Frontières (MSF) hosts talks where students, doctors and MSF workers/representatives share their experiences with the student body.
GP and Primary Care Society: The GP and Primary Care Society was formed to engage students with an interest in pursuing a career in this area and offer tips and advice to help them achieve their goal.
Gourmet Society: The Gourmet Society aims to bring students of all nationalities together and allows them, through food, to experience the diversity of RCSI. The society regularly organises events and trips, such as International Food Night, Dublin Tasting Trails and cake decorating, for students to sample a wide variety of foods.
Irish Society: Irish Soc introduces students – both native and international – to the culture in Ireland, it's traditions, landscapes and language. The society organises a number of Irish activities and trips throughout the year.
Islamic Society: The Islamic Society aims to present an accurate image of Islam and spread Islamic awareness among students and staff. Its members participate in voluntary work both on and off-campus and assist in maintaining harmonious relations with other faith societies, while tending to the welfare of Muslims.
Leadership and Management in Healthcare Society: The society aims to complement student's formal clinical education with events and offerings geared towards financial education, personal responsibility, and lessons in leadership.
Pride Society: Pride Soc aims to create an open and welcoming environment to students of all sexual orientations. The society is a safe space for students to be themselves, meet other like-minded individuals and to be comfortable discussing issues that affect the LGBTQ+ community.
Middle Eastern Student Association (MESA): MESA was formed to support students from the Middle East and beyond to settle into life in RCSI, make new friends and learn about different cultures and traditions.
Music Society: The Music Society creates and maintains an all-inclusive environment and an active representation throughout student life. Its members encourage music in all its forms and at any level.
Neuroscience Society: The Neuroscience Society hosts lectures to expand the knowledge of students at RCSI and provide an insight into the different neuroscience specialities as a career option. Since its inception, the society has contributed to expanding the reputation of the College as leaders in neuroscience in Ireland via the delivery of conferences of international standard.
Obstetrics and Gynaecology Society: The RCSI Obstetrics and Gynaecology Society provides a forum for the exchange of ideas and expression of interest in the field of obs and gyn. It aims to develop and promote industry, academia and faculty networks for the student body to access for career advancement and equip students with the skills and knowledge required to succeed in obs and gyn rotations, electives and sub-internships.
Orthopaedic Society: The aim of Orthopaedic Society is to introduce students to the world of orthopaedics. The main event of the year for the society is the Stryker Presentation. Here, students are introduced to the latest advances in orthopaedic technology and are offered demonstrations.
Ophthalmology Society: The RCSI Ophthalmology Society provides information to the many students interested in the specialist field of ophthalmology, by hosting events such as 'Life of an ophthalmologist', workshops and information nights.
Paediatrics Society: The Paediatrics Society provides a forum for students considering and applying for a career in paediatrics. The society provides career guidance, and offers academic support for paediatric rotation studies, along with arranging volunteer opportunities for students wishing to work with children. The society is also responsible for the annual Teddy Bears Hospital event.
PIBS Society: This society celebrates and showcases the cultures of South Asia for RCSI students from Pakistan, India, Bangladesh and Sri Lanka or students with these ancestries. PIBS celebrates Diwali, the festival of lights, and Holi, the festival of colours; two renowned holidays that many RCSI students' families celebrate.
Pathology Society: The Pathology Society hosts regular events to educate students about pathology as a potential career path, as well as co-hosting the Annual Pathology Quiz alongside the Biological Society for the Mary Leader Medal in Pathology.
Pharmacy Society: The Pharmacy Society engages students from all four years of the Pharmacy programme, with particular attention to incoming first years by holding various bi-monthly socials and events.
Philosophical and Literary Society: The Philosophical and Literary Society brings people who share an interest in psychology/philosophy together in order to discuss ideologies surrounding such topics and further appreciation of these issues in a welcoming and social environment.
Photography Society: The Photography Society offers workshops and tutorials for students who have a love of photography. The society also offers advice on practical photography, competitions and photographic excursions throughout the year and has a presence as the majority of student events.
Physiotherapy Society: The Physiotherapy Society provides social, educational and career-focused learning to Physiotherapy students in RCSI. The society members are from all four years of the Physiotherapy programme in RCSI.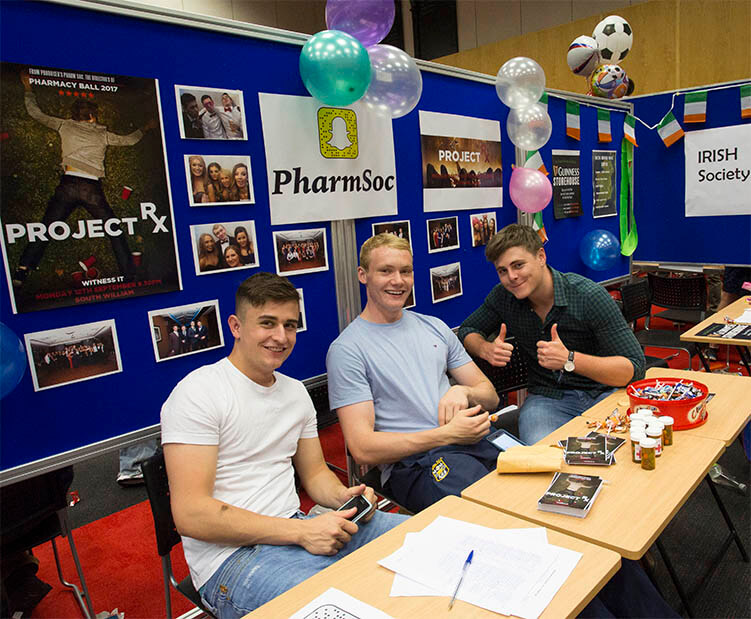 PMCSA: PMCSA aims to establish better relationships within the Malaysian community in RCSI and creates an environment in which its members can work and integrate with each other, while also promoting Malaysian culture and traditions to the wider student body. The society also acts as a formal representative body of all Malaysian students in RCSI.
Surgical Society: The aim of the Surgical Society is to educate students and offer a forum in which to further their knowledge, learn surgical skills, present case topics and attend guest lectures in relation to recent advancements in medicine.
Surgeons FM: Surgeons FM is the on-campus student radio station, broadcasting music and tips and advice to the RCSI student body.
UNICEF Society: The UNICEF Society aims to liaise directly with UNICEF Dublin, by which one member attends the office to meet with a Unicef representative at the beginning and end of each semester to discuss and determine what cause RCSI Unicef will be raising funds for. After the committee is formed, we inform the Unicef representative of our plans regarding fundraising events and thus can take feedback on what they believe is the best way to raise funds. During the semester we keep the office updated in regards to our progress.