Alumni awards
Inspiring Excellence
The Inspiring Excellence initiative aims to inspire current students and visitors to the university by showcasing some of the distinguished graduates to have emerged from RCSI Bahrain in a series of portraits around the campus. The first portraits were unveiled in 2018 following a similar campaign at RCSI in Dublin and the series is expanded each year.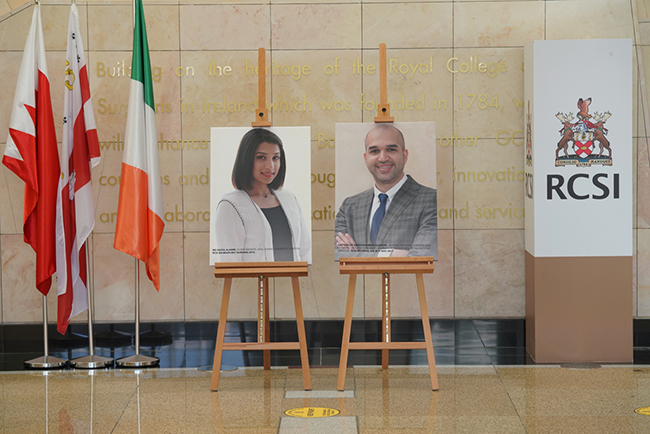 RCSI Bahrain Intern Award
Launched in 2015, the Intern Award is presented to a recent graduate who consistently demonstrates the key attributes of an exceptional doctor during the course of their internship programme.