Alumni Gatherings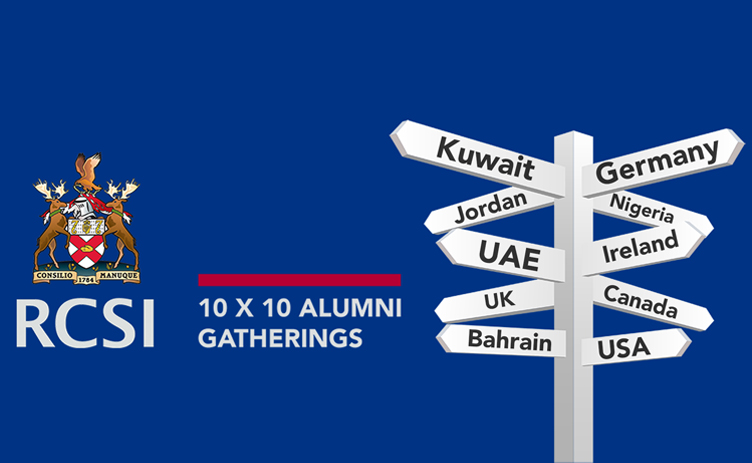 June 2020 marks the tenth anniversary of RCSI Bahrain's inaugural Conferring Ceremony and to celebrate this auspicious occasion, the Careers and Alumni Office is organising a series of events.
RCSI Bahrain's ever-growing alumni network of 2000 graduates – spread across 28 countries – forms an increasingly important cohort of the University community and so, in order to facilitate as many people as possible participating in this celebration, the series will visit ten selected international locations over the coming months.
The 'RCSI Bahrain 10 x 10' series will visit Kuwait, Jordan, the UAE, Nigeria, Ireland, Germany, the UK, the US, Canada and of course, Bahrain, with each event to feature a networking reception with fellow alumni, peers and RCSI Bahrain representatives, a presentation on the latest campus updates and alumni opportunities and the distribution of specially-designed RCSI Bahrain 10 x 10 alumni packs.
Among the main aims of this initiative are to strengthen relationships between our graduates, the University and each other, to recognise the achievements of our alumni and to establish networks in those respective countries.
For further information on the 10x10 alumni gatherings, please contact alumni@rcsi-mub.com.