Alumni Gatherings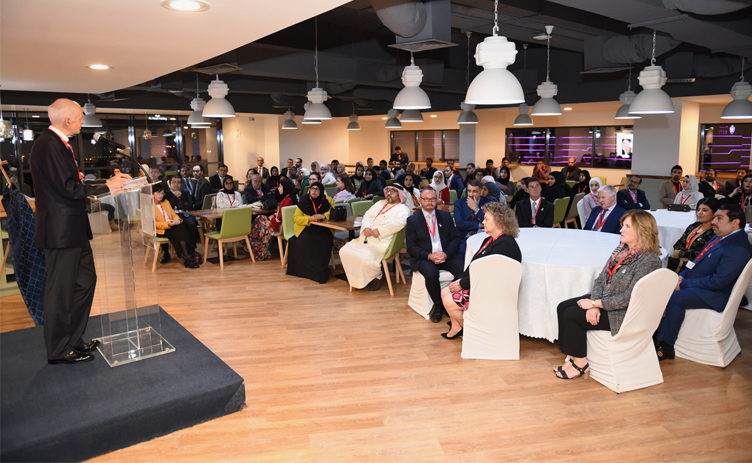 One of the ongoing objectives of RCSI Bahrain's Careers and Alumni Office is to provide opportunities for our graduates to interact and network with one another and share their experiences and memories. 2020 was set to be significant year for our alumni events, with a series of gatherings organised around the world to mark the occasion of the tenth anniversary of RCSI Bahrain's inaugural Conferring Ceremony.
Of course, the onset of COVID-19 put a halt to these plans, but we were delighted to host our first ever international events in Nigeria, the UAE and Kuwait.
We couldn't let the anniversary of the first conferring pass by and so we were also very happy to have been able to host a special virtual reunion for the class of 2010, during which graduates from the School of Medicine and the School of Nursing and Midwifery logged in from Europe, North America and around the Middle East, to join current and former senior management representatives.
The continuing situation with regard to COVID-19 will undoubtedly lead to changes in the way we run events but we are committed to building a robust and attractive events calendar for the next academic year and beyond.
For further details on upcoming alumni events, please contact alumni@rcsi-mub.com.