Teaching and education
RCSI provides the opportunity to study physiotherapy in a multidisciplinary healthcare environment and amongst an international student body. Our BSc in Physiotherapy is a four-year degree programme for school leavers (three years for graduate entry).
The programme provides an integrated approach to physiotherapy in academic and clinical settings, with a focus on evidence-based practice, critical thinking, professionalism and life-long learning skills. A variety of teaching methods are utilised to support these concepts including lectures, seminars, tutorials, practical workshops, case presentations, small group discussions and practice placements.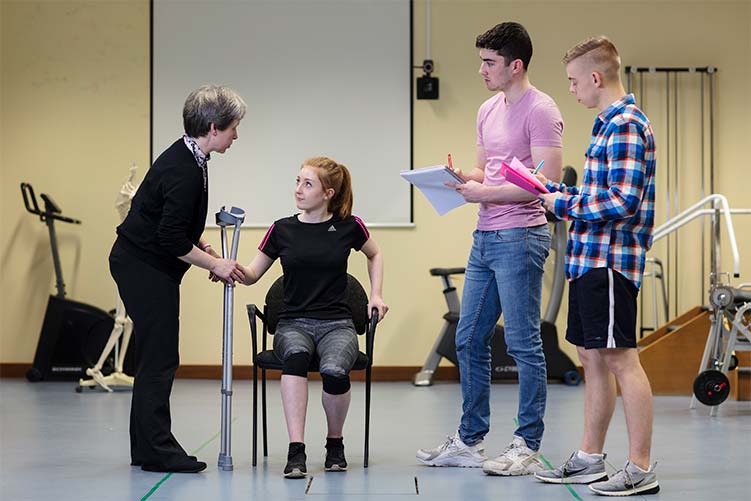 The BSc programme is delivered by enthusiastic, experienced staff, many of whom are active researchers and/or senior physiotherapists.
On successful completion of the Physiotherapy programme at RCSI, graduates are eligible to apply for registration as a physiotherapist in Ireland with CORU the Health and Social Care Professions Regulator, and for membership of the Irish Society of Chartered Physiotherapists, a member organisation of the World Confederation for Physical Therapy (WCPT). Our graduates are currently employed in various clinical locations both in Ireland and internationally including the UK, USA, Canada, Australia, New Zealand and Singapore.
Learn more about how to apply for the BSc in Physiotherapy at RCSI.
At postgraduate level, the School of Physiotherapy offers a two-year, part-time MSc/Postgraduate Diploma in Neurology and Gerontology, and a Postgraduate Module in Musculoskeletal Injection Therapy.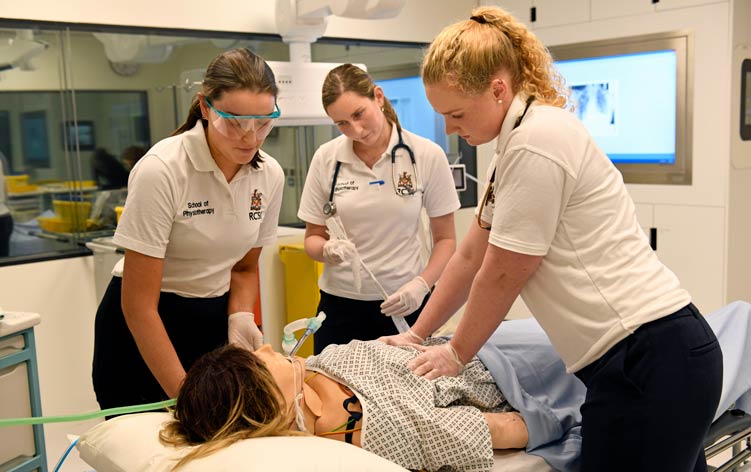 The MSc in Neurology and Gerontology aims to develop the professional knowledge, skills and understanding required by physiotherapists and occupational therapists to fulfil their role in the neurological and older person rehabilitation, in the context of changing healthcare services. Because we believe that excellence in the clinical area requires equivalent expertise in research skills, the programme has a particular emphasis on evidence-based practice and research.
The Postgraduate Module in Musculoskeletal Injection Therapy develops knowledge, advanced reasoning and practical skills on the use of injection therapy as part of the multi-modal approach to the management of musculoskeletal conditions. This module – which is delivered by senior faculty in the Schools of Physiotherapy, Medicine and Pharmacy along with expert clinicians who use injection therapy in practice – is suitable for doctors, physiotherapists and nurses working in orthopaedics, rheumatology, sports medicine and musculoskeletal medicine settings.