Welcome
I am delighted to welcome you to RCSI's School of Population Health.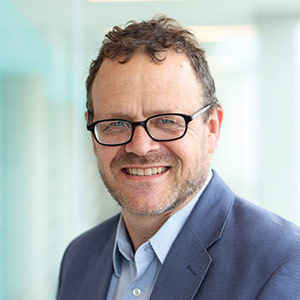 COVID-19 has raised both awareness and expectations for what population health sciences can do to affect major societal and health challenges, including chronic disease, health inequalities, access to healthcare, ageing and climate change. There is increasing need for a more responsive, innovative and tightly integrated science that deepens our understanding of the determinants and causes of health, as well as multifaceted solutions delivered by diverse stakeholders in order to tackle these complex challenges. This context and RCSI's history in population health, medicine, and healthcare has situated the School of Population Health (SPH) as ideally placed to respond to these increasing and changing population health needs.
Population health brings together many scientific disciplines (including epidemiology, statistics, clinic intervention effectiveness, health services research, health psychology, laboratory science, health policy and economics research) to guide the decisions about how and among whom to act to prevent disease and optimise health in the population.
As the determinants, risk factors and threats to population health continue to change, so does the methods, strategies and collaborations needed to protect and improve population health. At RCSI, we collaborate with a diverse group of global partners in using new and more diverse forms of data, research designs, analytics and technology, to develop multifaceted solutions to positively impact population health.
In this work, we are building on an honourable tradition in public health that stretches back to 1841, by addressing the pressing and emerging population health issues of our time.
This is a new school, with an ambitious goal to make a significant contribution to population health in Ireland and internationally. Please follow us on social media and sign-up for our newsletter to keep informed of developments.
Edward W. Gregg
Professor and Head of School