Clinical Bursary Awards
The RCSI Faculty of Nursing & Midwifery is committed to supporting the nursing and midwifery professions in the delivery of efficient, effective, quality, person-centred care.
Aligned to the objectives of the Faculty's Strategic Plan (2019-2022), we are delighted to launch and award a suite of new clinical bursaries to enhance the capabilities and capacity of nurses and midwives, from graduate to advanced practice, in the delivery of universe health coverage (UHC) and population health.
The Faculty will award five clinical bursaries, each to the value of €5,000 to registered nurses and midwives, in the direct provision of health and social care, across all practice settings. These awards are open to all registered nurses and midwives in the Republic of Ireland.
Clinical Bursary Awards Brochure
PDF | 1352.2 KB
An overview of the Clinical Bursary Awards is available in the following video:
These awards aim to:
Invest in and support nurse/midwife-led initiatives in healthcare delivery;
Strengthen and optimise the contribution of nurses and midwives to the delivery of UHC and population health; and
Support and enable nurses and midwives to maximise the full potential of their education, training and licence.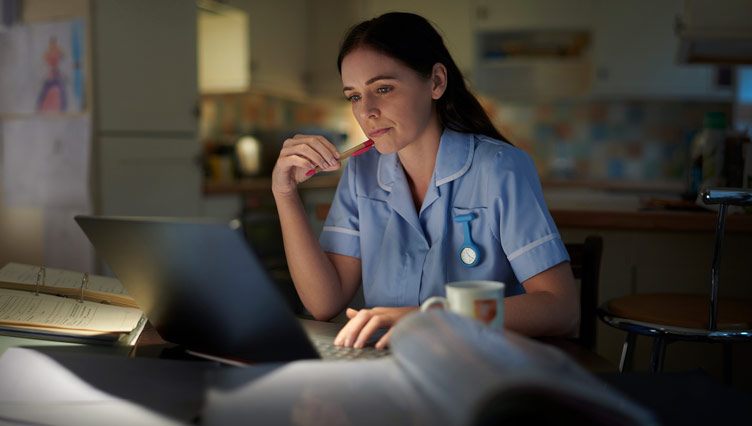 Clinical bursaries will be awarded in three distinct categories:
Individual
Team/ward/unit/department/organisation
Specialist and advanced practice
Each application must provide evidence of an actual or potential initiative that meets the following requirements:
An evidence informed and a needs-based rationale for the initiative
Relevance and alignment of the initiative with Ireland's current health policy and policies for nursing/midwifery
Relevance and alignment with the Faculty's strategic pillars which are available in the Faculty's Strategic Plan
Information on how the initiative is being/will be developed and is being/will be implemented
Impact of the initiative on patient safety and/or quality of care and/or service delivery
Impact of the initiative on the experience of patients/clients/service users in the healthcare system
Impact of the initiative on service delivery and patient/client/service user outcome
Information and preliminary costings on how the bursary will be spent in the development/implementation of the clinical practice initiative.
The word count for all submissions is 2,500 words.
Clinical Bursary application form
PDF | 1687.5 KB
Additional form for Group Clinical Bursary
PDF | 88.5 KB
Interactive sessions will take place at 12.15pm on 17 October 2022 on Microsoft Teams here.
Closing date for applications: 12 midday, Friday 25 November 2022
Review: December 2022/January 2023
Announcement and award presentation: Will take place at the RCSI Faculty of Nursing & Midwifery's 42nd Annual International Nursing and Midwifery Research and Education Conference in February/March 2023
Please note
Awardee(s) will be required to:
Furnish the Faculty of Nursing & Midwifery with an annual progress report until project completion for Faculty oversight.
Showcase their initiative(s) with the Faculty, particularly at the Faculty's annual conference, annual report, Fellows, Members and Friends' events and at other relevant fora.
Acknowledge the Faculty of Nursing & Midwifery Clinical Bursary Award in all outputs (presentations, publications) relating to the award.