Culture
Dublin is a city full of culture and creativity and when you study at RCSI, you have it all on your doorstep. The city has nurtured some of the world's most iconic musicians, artists and writers and also regularly attracts international talent for spell-binding performances.
There are lots of great free and wallet-friendly ways to explore Dublin's cultural scene, making it perfect for students on a budget.
Music
From U2 to Ronnie Drew to Sinead O'Connor, Dublin has a long tradition of producing exceptional musicians.
Take a stroll down Grafton Street – just around the corner from the RCSI main campus – and you'll be rewarded with lively performances by buskers. In fact, Oscar-winning Glen Hansard started off doing just that, and U2's Bono leads a charity concert here every Christmas Eve.
If you want to get in from the cold, there are lots of music venues nearby; including the historic Olympia Theatre which regularly plays host to international indie bands; the Button Factory in Temple Bar for electronic music gigs; and the National Concert Hall for the best in classical.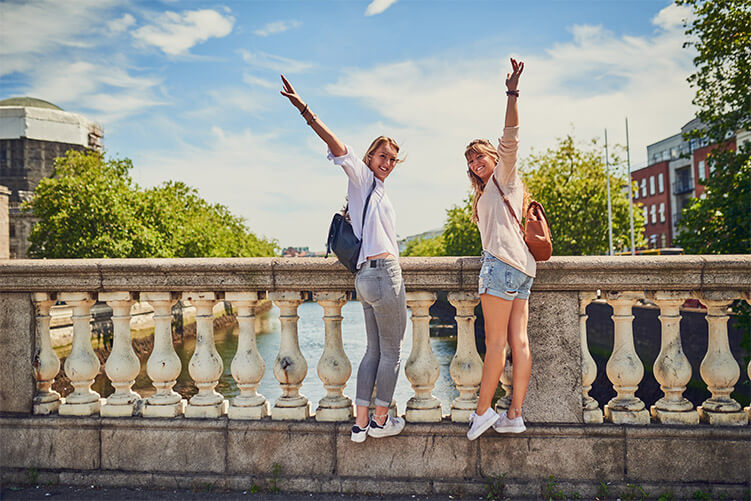 Art
Art is everywhere in Dublin and while there are a wealth of galleries in the city centre, artwork is also proudly exhibited in cafés and new murals pop up around the city all the time.
Dublin's largest galleries are all free to enter. For your art fix, visit the National Gallery of Ireland, which is full of classical masterpieces, and the Irish Museum of Modern Art (IMMA), famous for its boundary-pushing exhibitions. You can also soak in street art wherever you go in the city with colourful murals by Maser and Joe Caslin's iconic activist pieces.
Museums
Like the city's galleries, almost all of Dublin's museums are free to enter. Just a short walk from the RSCI main campus and you can pour over Iron Age bog bodies in the National Museum of Ireland: Archeology or marvel at the giant humpback whale skeleton suspended in mid-air at the Natural History Museum.
There are also some private museums worth visiting in the city and one of the most popular recent additions is The Little Museum of Dublin, just around the corner on St Stephen's Green.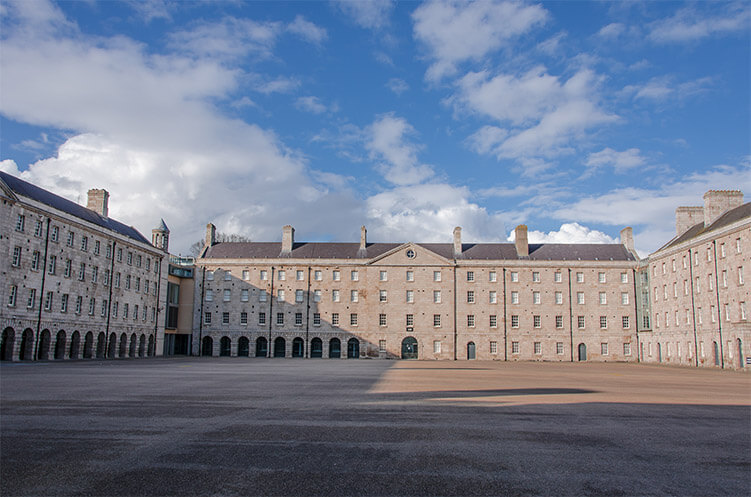 Literature
WB Yeats, Oscar Wilde, James Joyce… Not only were these famous writers instrumental in shaping English-language literature, they were also Dubliners.
The city celebrates its famous writers with gusto. Stroll down to Merrion Square to see a colourful Oscar Wilde statue lounging in leafy surrounds or visit the Dublin Writers Museum on the northside to see curious artefacts from literature's biggest names.
If you're in the mood for a festival, the spooky Bram Stoker Festival takes place around Halloween, the Dalkey Book Festival attracts big names in contemporary literature in June and Bloomsday, on 16 June, is one of the highlights of the summer.
Theatre
Dublin has had a love affair with the theatre for hundreds of years and has produced world-famous playwrights including Samuel Beckett and George Bernard Shaw.
The lavish Gaiety Theatre is just around the corner from the RCSI main campus, and has been home to impressive productions since the 1870s. Take a look at the walk of fame outside to see who's graced the stage at the Gaiety.
For more contemporary performances, Project Arts Centre and Smock Alley Theatre in Temple Bar offer jam-packed schedules and great value tickets.
Cinema
There's nothing more relaxing after a long day of lectures than sitting down with a bucket of popcorn at the cinema. Almost every cinema in Dublin offers great discounts for students, so it's worth checking these out before you book your tickets.
If you fancy seeing an indie flick or a documentary, wander down to the Irish Film Institute (IFI) in Temple Bar, and when you're in the mood for the latest blockbuster, the Savoy or Cineworld, north of the River Liffey are your best bet.
Want to really impress a date? Book tickets for a show in the Stella Theatre in Rathmines, about a 15-minute walk from RCSI. It's a little more expensive, but it's also the most luxurious cinema in the city.