About the programme
RCSI has a formal, funded Student Engagement and Partnership (StEP) programme that empowers staff and students to work with and learn from each other, with students, staff and the RCSI community benefitting as a result.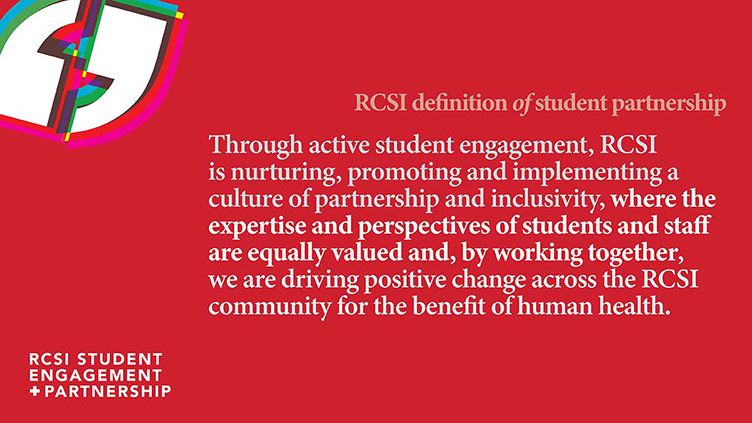 The StEP framework (shown below) is underpinned by guiding principles that RCSI consider to be best 'PRACTICE' regarding student engagement and partnership.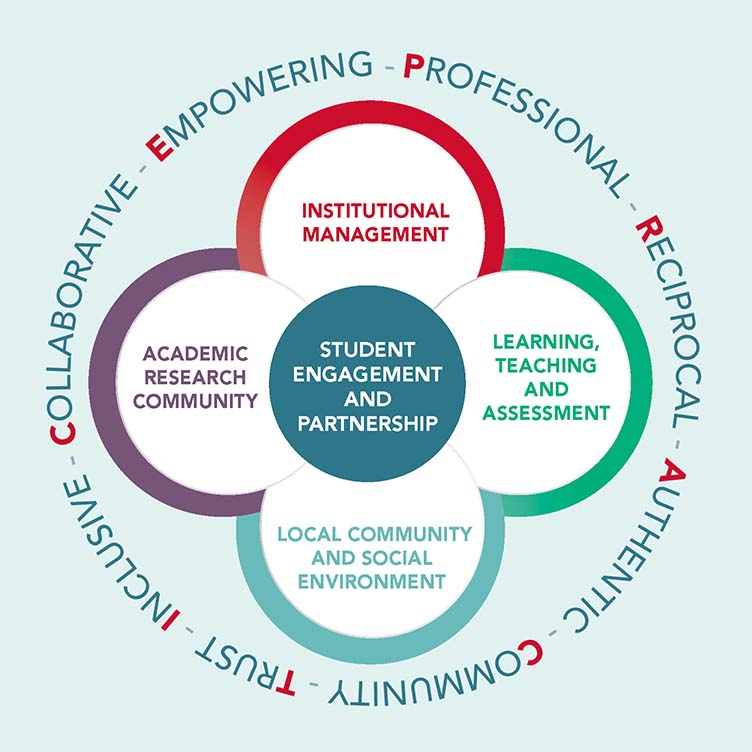 Professional: A partnership built on mutual respect, individual responsibility and appropriate accountability.
Reciprocal: Both students and staff work with each other and benefit from each other's expertise and perspectives.
Authentic: Equal recognition of the value and expertise that students and staff bring.
Community: A sense of belonging between partners and the wider RCSI community.
Trust: Open and honest dialogue with all discussions treated with fairness and respect.
Inclusive: All perspectives, talents and experiences are welcomed and embraced.
Collaborative: Students and staff benefit and grow from one another's experience.
Empowering: Partnerships in which power is shared appropriately to effect positive change.
Publications
The Student Engagement and Partnership Agreement defines how students and staff can work in partnership to shape and develop our education, research and community engagement programmes.
The StEP programme is underpinned by the RCSI Strategic Plan, which outlines RCSI's ongoing commitment to student engagement and highlights priority partnership areas.