RCSI Charter Day meetings address new developments in surgery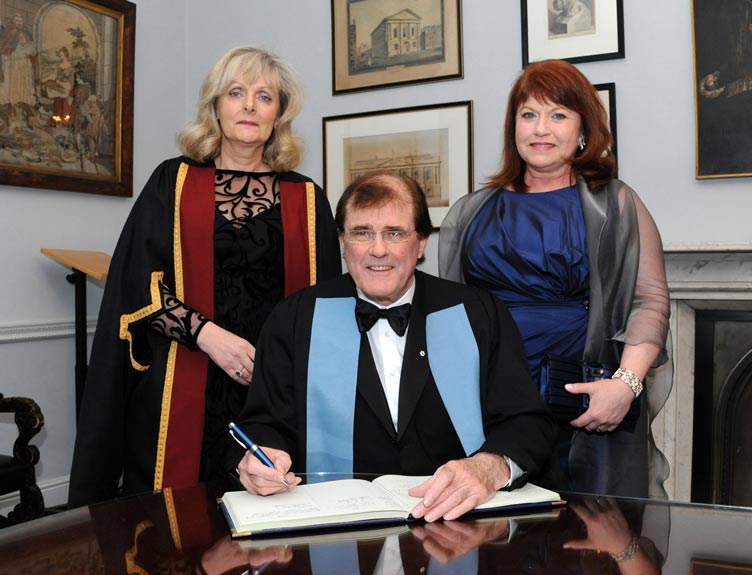 Over 300 delegates attended the annual Charter Day meetings which took place in the College from 2-4 February. More than 50 leading national and international speakers gave lectures over the three day event on wide range of surgical topics.
The meetings began with the sixth annual Medical Students' Intercollegiate Case Presentations hosted by the RCSI Surgical Society. This was followed by a video surgery meeting organised in conjunction with Connolly Hospital.
On Friday, five parallel specialist sessions in Cardiothoracic Surgery, Colorectal Surgery, ENT, Plastic Surgery and Trauma and Orthopaedic Surgery took place. Each of these sessions focused on new developments and challenges facing each of the specialties.
Friday afternoon's pleanary session on the Delivery of Special Emergency Care in Ireland concluded with the Johnson & Johnson Lecture delivered by Dr L. D. Britt, past president of the American College of Surgeons. Dr Britt's talk on 'Acute Care Surgery in the 21st Century' focused on a new initiative in the US to address the delivery of emergency general surgery.
On Friday evening, the 87th Abraham Colles Lecture was given by Dr Patrick Gullane, University of Toronto, who discussed the 'Creativity and Innovation in Head and Neck Surgery: The Journey of a Lifetime'.
On Saturday, Professor Sean Tierney, Dean of Professional Development and Practice, RCSI, gave the Bosco O'Mahony lecture entitled, 'Are we there yet?' as part of the annual meeting of the Irish Higher Surgical Training Group. The Charter Day meetings culminated on Saturday evening when Honorary Fellowships were conferred on Dr. L. D. Britt and Dr Patrick J. Gullane at the Charter Day dinner.
Professor Eilis McGovern, President of RCSI, said: "The annual Charter Day meetings commemorate RCSI's establishment by Royal Charter on 11 February 1784. The meetings provide the surgical community with an opportunity to come together and discuss the challenges, issues and new developments within surgery. We hope the programme provides a stimulating and informative three days."