Affiliate Members
Whether you are considering a career in surgery, preparing to apply for a place on the national surgical training programme, or have already commenced your core surgical training, why not consider Affiliate Membership of RCSI?
Affiliate Membership of RCSI will provide you with exclusive access to a range of 'member-only' services aimed at supporting and supplementing your personal, practical, academic and professional development to expand your knowledge of the surgical profession, help you stay engaged in what's happening in the field of surgery by providing access to RCSI communications channels, surgical publications and resources and global networking opportunities.
Pathway to Affiliate Membership
Affiliate Membership may be of interest to:
Interested in pursuing a career in surgery
Wanting to learn more about surgery before deciding on your career direction
Interested in pursuing a career in surgery
Applying for a Surgical Training Programme
Preparing to sit the MRCS or other internationally recognised surgical examinations
Preparing to sit the MRCS or other internationally recognised surgical examinations
Please note: If you have already passed the MRCS Part B exam you are not eligible for Affiliate Membership of RCSI.
Apply for affiliate membership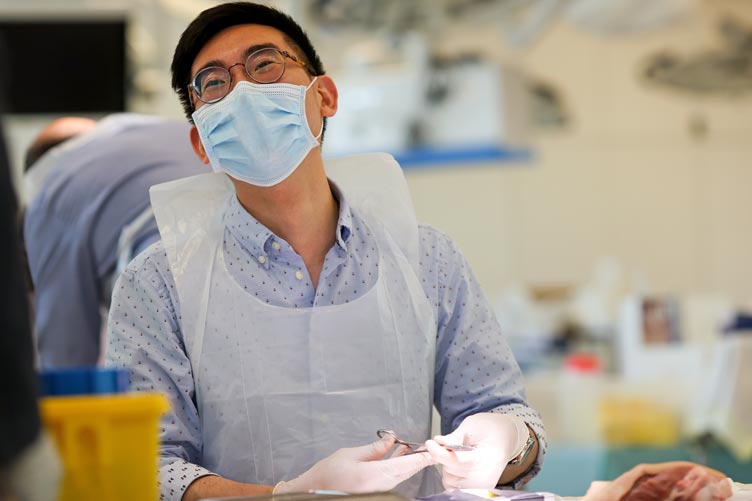 Benefits
Affiliate Membership offers access to a comprehensive range of resources supporting you as you pass through your surgical career.
We aim to support future surgeons to realise the potential for a career in surgery, support your professional development, offer resources to help you pass the MRCS exams and to embed the value of pursuing the Fellowship pathway.
Join a community of over 11,000 surgical Fellows and Members, practising in 87 countries worldwide
Welcome letter from RCSI, including useful information and links
Training resources and supports
A dedicated Affiliate Membership newsletter published quarterly
Access to the biannual Surgeons Scope magazine
Access to RCSI events and networking opportunities
CPD Credit opportunities
Volunteer opportunities
Access to a closed LinkedIn Networking Group
Highlights your dedication and commitment to the profession
20% discount Cambridge University Press
Access to the bimonthly The Surgeon journal
Joining fee
The Affiliate Member fee is valid for one year from 1 May to 30 April. We will contact you prior to 1 May each year to renew your membership.
Affiliate Member of RCSI: €25
One subscription year free
If you are currently registered or enrolled in one of the following exams, schemes, clubs or programmes, you are eligible to apply for one subscription year for free, and we do encourage you to apply:
RCSI Core Surgical Trainees
Master of Surgery (by Module) (full-time and part-time) – RCSI
MRCS Part A Candidate – RCSI
MRCS Part B Candidate – RCSI
Enrolled on RCSI's Continuous Professional Development Support Scheme – RCSI
RCSI Surgical Society (active member)
How to apply
To apply, please email the Fellows and Members team to request an application form.
If you are an Affiliate Member of RCSI and would like to enquire about receiving any of the benefits listed above, please contact the Fellows and Members team.
---
Associate Members
The Fellows and Members Office aims to launch Associate Membership as an additional category in 2023.
Associate Membership may be of particular interest for:
Members of the surgical care team who are not surgeons, but are interested in keeping abreast of surgical news, events and research.
Surgeons who do not wish to be affiliated with RCSI through Fellowship or Membership, but wish to maintain a relationship with the College and receive surgically relevant communications.
If you are interested in becoming an Associate Member of RCSI, contact us to register your interest.