Ballad Session
How did you imagine your life at RCSI? Lectures, placements, labs? Well, there is plenty of that. But did you know you can also get on stage and perform in front of a screaming crowd? For music lovers, Ballad Session is the undeniable highlight of both Fresher's Week in September and RAG Week in February.
The Music Society organises this event twice a year to showcase the talents of the RCSI student body. Whether you're a fresher or you're in your final year, this is the perfect place to get on the stage and belt out your favourite tune. You don't even have to be a member of the Music Society to take part, but once you get your taste of the limelight, you might just decide to join ...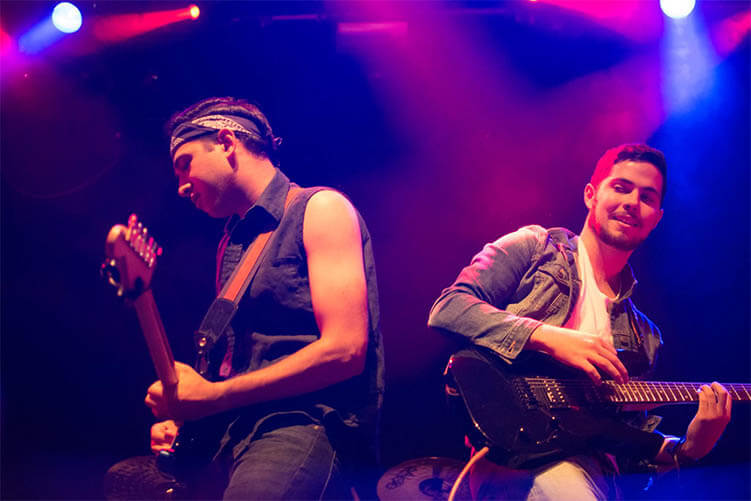 Ballad Session was originally held in the O'Flanagan Lecture Theatre, but demand soon outstripped the seating capacity and now you can catch Ballad Session in venues around town that are synonymous with the best international and local acts. The Academy, Vicar Street and the Button Factory have all played host to past Ballad Sessions.
Every performer who takes to the stage is a proud RCSI student and every year up to 30 acts step into the spotlight. The music at Ballad Sessions is eclectic, ranging from raucous rock to up-to-the-minute pop and everything in between.
The audience reaches fever pitch during the gig, singing along to every song and cheering the performers on as they serenade the crowds.
Whether you're a Physiotherapy, Pharmacy or Medicine student, Ballad Session is one of those nights where just about everyone lets loose.