Improving global access to safe surgery requires training local clinicians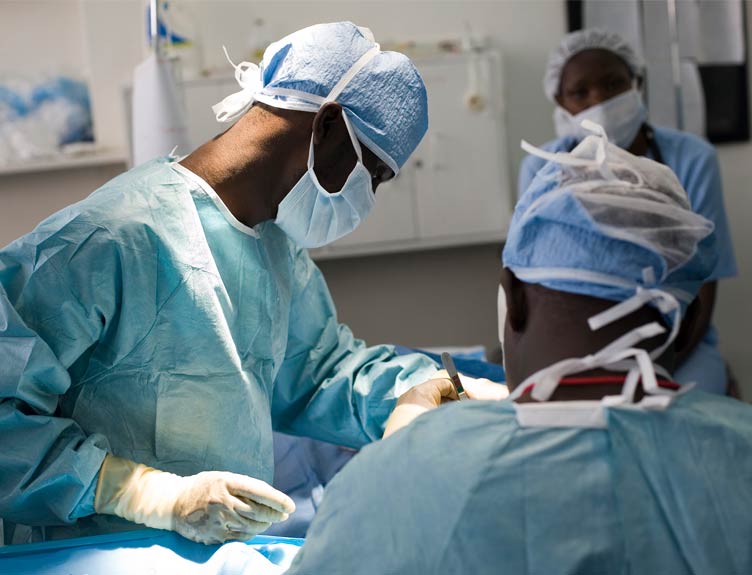 Ahead of the annual Global Surgery Seminar – which takes place today, 28 May – RCSI has stressed the importance of training and supervising local surgical clinicians in the drive to improve global access to safe surgery.
Marking Africa Day 2019, the theme of this year's seminar is 'Improving Access to Safe Surgery: an Irish-African Research Partnership' and features contributions from national researchers and practitioners from several African and Europeans countries.
The event also seeks to highlight essential research achievements in the area of surgical systems – the product of an ongoing partnership between RCSI, University of Malawi College of Medicine, Surgical Society of Zambia, University of Oxford and Radboud University Medical Centre.
Globally, an average of five billion people lack access to safe, affordable surgical and anaesthetic care. The greatest need is in Sub-Saharan Africa (SSA), where an estimated 95% of the population has limited access to surgical and anaesthetic care because almost all surgical specialists are located in urban centres. Universal healthcare coverage, a critical dimension of the Sustainable Development Goals, will not be achieved without addressing the surgical needs of rural dwellers.
Since 2011, RCSI has been leading international consortia, researching how to improve access to surgical care for the most neglected populations in SSA. Achievements to date, include establishing innovative national surgical training programmes for non-doctors and developing and evaluating health system strengthening solutions to boost surgical capacity in rural African hospitals.
Head of RCSI's Department of Public Health and Epidemiology, Professor Ruairi Brugha, has led two large multi-country research projects, funded through the European Union. These were informed by six years of hands-on experience as a medical doctor in district hospitals in Ghana and Zimbabwe and 25 years experience undertaking health systems research in SSA.
Prof. Brugha commented: "Access to life-saving and enhancing surgery, particularly in the rural areas where I have worked, is dependent on upskilling the local clinicians, be they general doctors or clinical officers.
"Our research is demonstrating that surgically trained clinical officers, if they get regular supervision and support from specialist surgeons, can safely and cost-effectively provide greater access to surgical services."
Led by RCSI, the COST-Africa (Clinical Officer Surgical Training) and SURG-Africa research projects have published important lessons on how rural populations can sustainably scale-up surgery. There are currently 29 studies ongoing in collaboration with African and European partner institutions. These studies have successfully extended national scale-up to Tanzania.
Commenting on the success of the research partnerships, RCSI Senior Research Fellow, Dr Jakub Gajewski said: "Our first project in Malawi and Zambia developed, implemented and evaluated surgical training programmes which are now producing mid-level cadres, competent in the most common surgical procedures needed for patients presenting to district level hospitals in Malawi and Zambia.
"In the current project, our team of 27 researchers are developing and implementing a supervision programme for district hospital surgical teams, which has been adapted to meet the needs of each country."