Surgery and procedures for joint and back pain more prevalent in certain regions in Ireland, RCSI study finds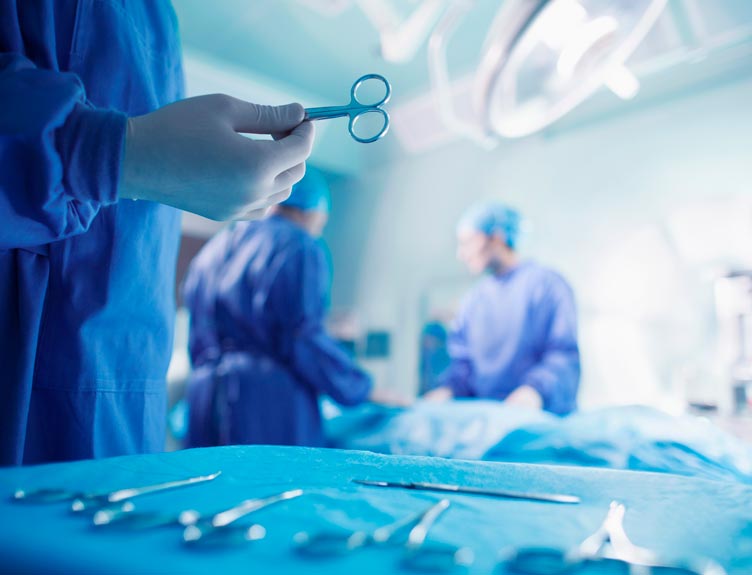 A new study, led by researchers at RCSI, has found that patients living in certain geographical regions were more likely to receive knee and hip replacements, and much more likely to receive surgical procedures and injections for low back pain.
The research paper, from the HRB Centre for Primary Care Research based in RCSI, is a cross-sectional study of public health data spanning five years (2012 - 2016) collected from 36 public hospitals across the Republic of Ireland.
The study explored geographical variation across six of the most common and costly musculoskeletal surgical procedures conducted in public hospitals – hip fracture repair, hip and knee replacement, knee arthroscopy (internal scope of the knee) spinal surgery and spinal injections.
The research team, led by Dr Mary Walsh, Clinical Research Fellow, looked at area-level factors that might explain geographic variation for musculoskeletal surgeries including the rate of unemployment in an area, what proportion of the area's population live in towns and cities, and whether areas had long waiting lists for relevant specialists. The findings showed that hospitals in regions with high employment rates experience higher rates of knee and hip replacements. The research also found areas with larger urban populations had lower hip replacement rates.
Data showed that spinal injections (for back pain management) were being administered in a small number of areas in Ireland at rate three times higher than the average. Higher rates of spinal injections were associated with lower numbers of people on long waiting lists for relevant specialities.
The study's findings in relation to hip replacements is consistent with the findings of several similar studies from the UK, Europe and the US. These studies also show hip replacement rates are higher in rural areas and low in larger urban cities.
Commenting on the findings of the study, Dr Mary Walsh, said: "This study is the first of its kind in Ireland examining public health data to understand the factors that influence the rate of musculoskeletal surgical procedures in Ireland. It provides a national picture of procedures conducted through publicly funded hospitals in Ireland using a very large dataset, known to have good coverage and accuracy.
"Surgical procedures for common joint and spine issues are generally reserved for cases where there is clear immediate need, or where other options like physiotherapy have been exhausted."
She added: "In keeping with growing evidence in favour of medical management, knee arthroscopy rates in Ireland are falling. Of concern, we found very high levels of variation across procedures used to treat lumbar degenerative disease.
"Further research is needed to explore the reasons for very high rates of spinal injections in particular areas in Ireland. Future work should also evaluate service changes that have the potential to reduce variation in musculoskeletal procedure rates, including the development of multi-disciplinary triage clinics."
Reflecting on the results Darrin Morrissey, Chief Executive at the Health Research Board (HRB) said: "This study reveals regional trends in the provision of surgery and procedures for joint and back pain in Ireland for the first time. It reinforces the importance of having robust data available to identify trends and inform decision-making in relation to health service delivery."
The full research paper is published in the current edition of BMJ Open.