RCSI celebrates graduates at virtual summer conferring ceremonies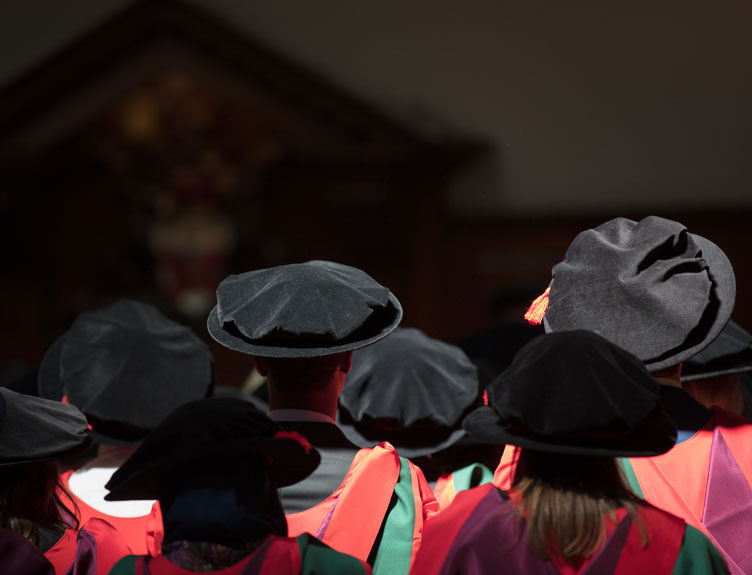 RCSI University of Medicine and Health Sciences' 2021 summer conferring ceremonies commenced today with 46 candidates graduating during a ceremony which took place online.
Graduating from the School of Postgraduate Studies, there were four Master of Science (MSc) by research candidates, six Doctor of Medicine (MD) graduates and 17 Doctor of Philosophy (PhD) graduates. The candidates have carried out cutting-edge studies in research areas including drug development and population health.
From the School of Pharmacy, four candidates were conferred with degrees of Master of Pharmacy (MPharm). Two candidates were conferred with degrees of Master of Surgery by module and one was conferred with the degree by research.
Ten candidates were conferred with degrees of Master of Science (MSc) Physician Associate. RCSI is the first higher education institute in Ireland to offer an MSc in Physician Associate Studies and this is the fourth cohort to graduate.
One candidate was conferred with a Professional Certificate in Research Practices and another was conferred with a degree of Master of Science (MSc) in Human Factors in Patient Safety.
An RCSI Honorary Doctorate was awarded to Professor Dame Jocelyn Bell Burnell, visiting Academic and Professorial Fellow, Mansfield College, University of Oxford.
Professor Dame Jocelyn Bell Burnell inadvertently discovered pulsars as a graduate student in radio astronomy in Cambridge, opening up a new branch of astrophysics - work recognised by the award of a Nobel Prize to her supervisor. She has subsequently worked in many roles in many branches of astronomy, working part-time while raising a family. She is now a Visiting Academic in Oxford, and the Chancellor of the University of Dundee, Scotland.
"Thank you to RCSI for this magnificent award - given to a physicist rather than a physician. I appreciate this link with Ireland, although I am sad that the pandemic prevents many of us from enjoying Dublin at its finest at this time of year," said Professor Dame Jocelyn Bell Burnell.
"The resilience that our graduates have shown this past year during the COVID-19 pandemic has been extraordinary to witness. These virtual conferring ceremonies are a celebration of our graduates' accomplishments. They have demonstrated incredible commitment and resilience in very challenging circumstances to get here today. d I would like to wish them success in their careers as they continue on their exciting and varied career paths, all with the common goal of improving human health, and we look forward to welcoming them back as alumni to celebrate together in as soon as we are allowed", said Professor Cathal Kelly, RCSI CEO/Registrar.