PROGRESS Women in Surgery Fellowship awarded to Dr Evelyn Murphy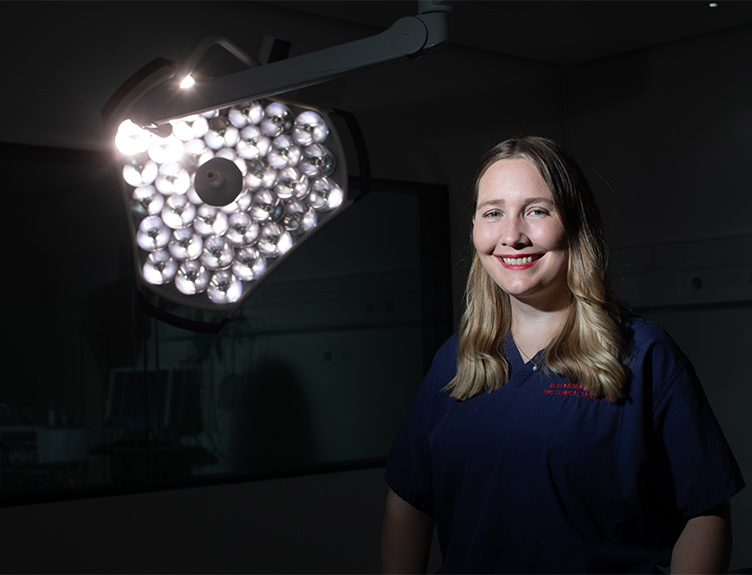 Dr Evelyn Murphy has been announced by the Royal College of Surgeons in Ireland (RCSI) as the recipient of the 2023 PROGRESS Women in Surgery Fellowship.
The prestigious bursary, awarded by RCSI and supported by Olympus Medical, promotes female participation in surgical training at Fellowship level.
Dr Murphy will undertake a Fellowship in Minimally Invasive Surgery and Orthopaedic Foot and Ankle Surgery in Sydney. It will incorporate percutaneous surgery, sports surgery, trauma and total ankle replacement, covering basic and complex fusions and osteotomies and forefoot reconstructions.
Dr Murphy is undertaking Higher Specialist Training in Trauma and Orthopaedics at RCSI, due for completion in 2023, and is currently posted at Galway University Hospital. She has four postgraduate qualifications, has published over 55 papers and has been awarded and shortlisted for more than 15 prizes, bursaries and research grants for her work.
Following the Fellowship, Dr Murphy will be one of the pioneers in this field in Ireland.
Dr Murphy commented: "I am delighted to receive the 2023 PROGRESS Women in Surgery Fellowship. I am honoured to be the first Orthopaedic recipient of this award. This initiative, sponsored by Olympus and facilitated through RCSI, will support me during the fellowship. I intend to develop key skills in minimally invasive foot and ankle surgery. This fellowship will allow me to continue to innovate in the field of orthopaedics.
This award highlights the importance of continued inclusion in the practice of surgery. It is very encouraging to see increased female participation and overall diversity in surgery as whole."
The PROGRESS Fellowship was developed following recommendations in the 'PROGRESS: Promoting Gender Equality in Surgery' report published by RCSI in 2017. The report highlighted the complex barriers to female progression in surgery and specifically called for the provision of a Fellowship to inspire exceptional female trainees and enable them to avail of transformational international training.
Now in its fourth year, the PROGRESS Fellowship aims to nurture and develop the expertise and skill base of Irish female surgeons, enabling them to gain international exposure in their chosen fields, acquire additional surgical skills, access new technologies and contribute to the advancement of surgical science and practice on the island of Ireland.
Dr Murphy's Fellowship was announced by RCSI Vice President Professor Deborah McNamara and presented by RCSI President Professor Laura Viana as part of RCSI's Charter Meeting celebrations.
RCSI President Professor Laura Viani said: "I congratulate Dr Evelyn Murphy on receiving this very significant Fellowship. The future for women in surgery is brighter than ever before, and this award is testament to that. Indeed, this is the first time in RCSI's history that the President and Vice President roles have both been held by women. I look forward to following Dr Murphy's achievements during her time in Australia and beyond."
Alison Harvey, Country Manager of Olympus Medical, said: "Olympus is proud to continue our partnership with RCSI to award the distinguished PROGRESS Fellowship for talented female surgical trainees. It is a privilege to support Dr Murphy to develop her clinical experience and become an international expert in her field. We believe this Fellowship makes an important contribution to both enhancing the skill base of surgeons, and improving patient outcomes, here in Ireland."
The first two PROGRESS Fellowships were supported by Johnson & Johnson Medical Devices and were awarded to Ms Ailín Rogers (2020) and Ms Helen Mohan (2021). The 2022 Fellowship, supported by Olympus Medical, was awarded to Ms Christina Fleming to undertake a fellowship in Robotic and Colorectal Surgery at Centre Hospitalier Universitaire, Bordeaux, France.
For more information about the PROGRESS Women in Surgery Fellowship, visit the RCSI website.