RCSI's Millin Meeting returns, bringing together the surgical community
Surgical
Research
General news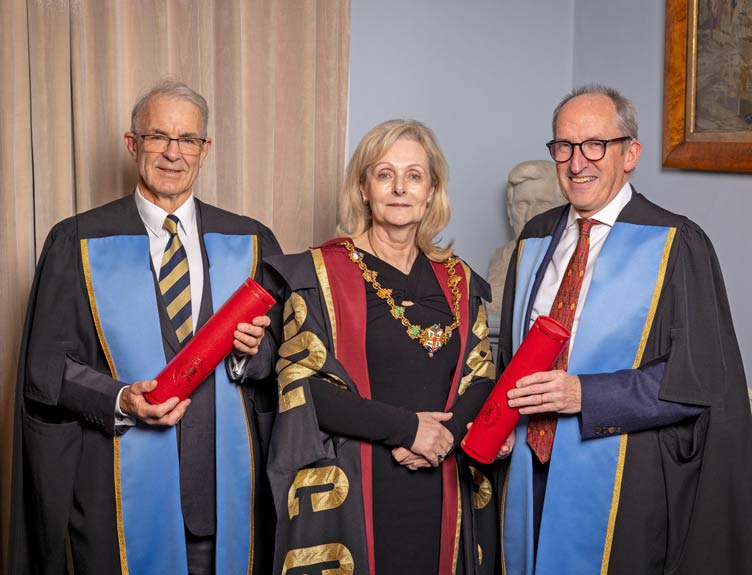 For the first time since 2019, the surgical community came together for a standalone Millin Meeting at RCSI.
The annual meeting – named in honour of former President of RCSI Terence Millin – had a programme covering the latest trends in surgery and healthcare including a research symposium on surgical trials and research taking place in Ireland, and a keynote lecture entitled 'Breast Cancer – A Global Surgery Challenge' delivered by Mr Mike McKirdy, President of Royal College of Physicians and Surgeons of Glasgow.
Mr McKirdy's lecture looked at breast cancer diagnoses and their varying outcomes across the globe, while exploring how the global surgery community might address the issue of equity in the diagnosis and treatment of breast cancer and breast cancer surgery.
The afternoon symposium presented by the Faculty of Surgical Trainers focused on the next generation of surgeons, ways to support consultant trainers, as well as looking at the future of surgical training and education.
The meeting also saw the launch of a new model of care for vascular surgery by the National Clinical Programme in Surgery (NCPS), a collaboration between the HSE and RCSI.
Honorary Fellows and Millin Lecture
Mr John Alexander Matheson and Mr Mike McKirdy were conferred as Honorary Fellows of RCSI in an afternoon ceremony. Honorary Fellowship is the highest distinction the College bestows, recognising outstanding achievement in surgery and other areas.
Mr John Alexander Matheson was a Consultant Orthopaedic Surgeon at Dunedin Hospital and Senior Clinical Lecturer at Otago University Medical School. He also commenced private practice at Mercy Hospital, Dunedin. During the course of his career he has been President of the New Zealand Knee Society, executive member of the NZ Sports Medicine National Federation, and President of the New Zealand Orthopaedic Association, and is a passionate undergraduate and postgraduate teacher in orthopaedic surgery.
Mr Mike McKirdy has led and developed breast cancer services in the Clyde area of the west of Scotland throughout his career. He was the Scottish clinical lead for breast services from 2019 to 2021 and is Trustee of the Association of Breast Surgery UK and Ireland, chairing the ABS International Committee. He took up office as President of the Royal College of Physicians and Surgeons of Glasgow in December 2021 and was elected Vice Chair of the Academy of Medical Royal Colleges in July 2022.
The meeting closed with the delivery of the prestigious 46th Millin Lecture by Mr Michael Eamon Kelly FRCSI PhD. Mr Kelly is a consultant colorectal surgeon with a special interest in advanced pelvic malignancy at the Trinity St James's Cancer Institute. He has a strong research portfolio with >200 peer-reviewed publications and is an active member of the faculty of trainers for core and higher surgical training schemes at RCSI.
Mr Kelly's experience in collaborative research has shown that Ireland can develop, lead and deliver major research initiatives and this was the focus of this year's Millin Lecture, entitled 'Marginal Gain Theory and the Power of Collaborative Research in Advanced Colorectal Cancer'.