GP-Surgeons Connect is an initiative by RCSI and the ICGP which aims to rapidly connect GPs with surgeon advisors to assist in the safe management of their patients.
The service aims to minimise the number of hospital referrals during the COVID-19 outbreak and support GPs to manage patients with confirmed surgical conditions in the community.
A panel of surgeon advisors – all of whom are on the Specialist Division of the Medical Register – have volunteered to provide phone advice directly to GPs to support them in the management of patients in the community or assist in the decision to escalate a patient's care to the hospital setting.
In scope
Direct call or requests from general practioners to surgeon advisors
Out of scope
Calls or requests from non-general practioners
Calls or requests from patients
Routine follow-up requests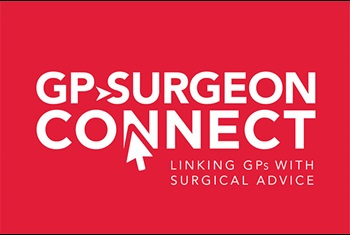 Contacting the service
To contact the service, simply complete the form below, call us directly on +353 1 402 2500 or email us* at surgeonsconnect@rcsi.ie.
The service is available Monday to Friday, 8am-6pm.
*If you are emailing us directly please ensure you include your full name, your direct contact number, your practice name and address and the specialty which you require advice on.
Clinical governance notes
Duty of care responsibility will remain with the GP at all stages and the surgical expert will not be reasonable for follow up.
If the surgical advice line cannot assist, the GP should default to standard care protocols.
Guide for users of the GP-Surgeon Connect service