Policies
As a university, we are focused on ensuring that we meet all the relevant requirements of our respective accreditation bodies. As such, a wide range of policies and procedures are applied across the organisation, some of which directly affect incoming students.
Admissions policies
Undergraduate Admissions Policy RCSI Bahrain
PDF | 86.4 KB
Reasonable Accommodation Policy AY2020-21
PDF | 255.5 KB
Admissions Appeal Policy
PDF | 135.7 KB
ICT Acceptable Usage Policy
PDF | 224.2 KB
Information for international students
PDF | 162.5 KB
RCSI Bahrain Student Code of Conduct
PDF | 198.6 KB
General policies
RCSI Bahrain Student Fees Policy
PDF | 1018 KB
RCSI Bahrain Student Personal Data Protection Policy
PDF | 376.4 KB
Student health
Fitness to Study Policy
PDF | 281.7 KB
General Health - Infectious Diseases Screening and Vaccinations
PDF | 384.8 KB
Guidance Immunization Infectious Disease Screening
PDF | 379.8 KB
Ministry of Health Policy
PDF | 215 KB
Blood Borne Viruses Policy
PDF | 383.3 KB
Master and Bridging Medical Screening
PDF | 321.5 KB
Please scan the QR code to submit your infectious disease screening and immunizations report.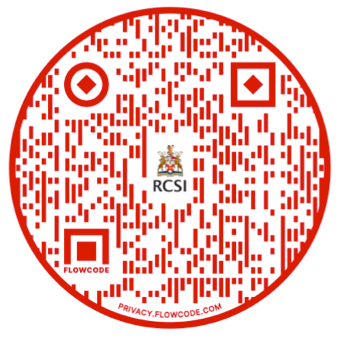 Library and Learning Resource Center
RCSI Bahrain Library Policies
PDF | 406.3 KB
LRC Acceptable use of Electronic Resources Policy
PDF | 156.8 KB