Teaching and education
The School of Pharmacy offers a fully-integrated, five-year degree programme leading to the award of MPharm. Upon completion of the MPharm, graduates are fully qualified to apply to register as pharmacists in Ireland and throughout the EU. The MPharm also acts as a platform for professional pharmacy registration in other geographies and is recognised by the Pharmacy Board of Malaysia (PBM).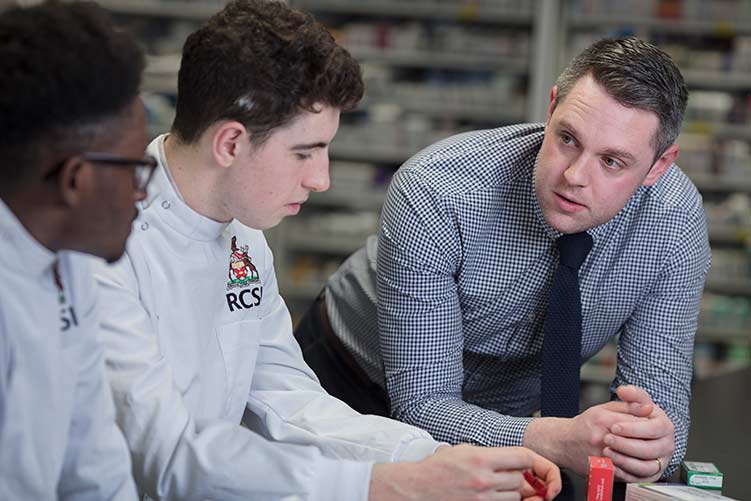 The programme is dedicated to producing pharmacy graduates who possess the knowledge, skills, attitudes and behaviours to meet the Core Competency Framework for Pharmacists of the Pharmaceutical Society of Ireland (PSI) in order to be prepared for patient-centred pharmacy practice across all pharmacy settings.
In 2018, the School also introduced its first transnational degree programme delivered in conjunction with the College of Pharmaceutical Sciences, Soochow University, Suzhou, China. Students undertaking the BSc (Pharm) through English at Soochow University will have the option to transfer to RCSI for the final two years of their studies leading to the award of dual degrees – a BSc(Hon) International Clinical Pharmacy from RCSI and a BSc(Pharm) from Soochow University.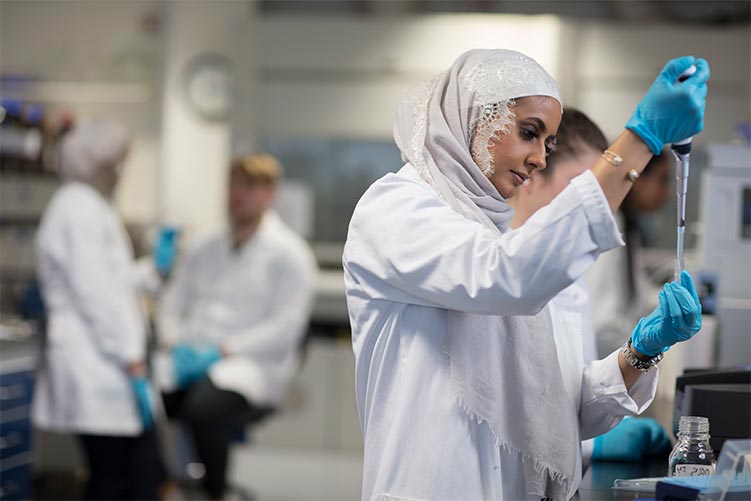 Strategic partnerships
The School has developed lasting strategic relationships with both Irish healthcare providers and international academic institutions. Our clinical partners include the Beaumont Hospital, Rotunda Hospital, Beacon Hospital, the Mater Misericordiae University Hospital, Our Lady's Children's Hospital, Crumlin, Peamount Healthcare and St John of God Hospital and our relationships with these partners allow us to embed student exposure to real-world clinical environments throughout the programme.
Additionally, the School has established relationships with overseas institutions including the Bill Gatton College of Pharmacy at East Tennessee State University, USA and the College of Pharmaceutical Sciences at Soochow University, China which has allowed opportunities for international student placements.