Membership (MFNMRCSI)
Membership of the Faculty of Nursing and Midwifery offers professional development, learning and networking opportunities to registered nurses and midwives meeting the application criteria.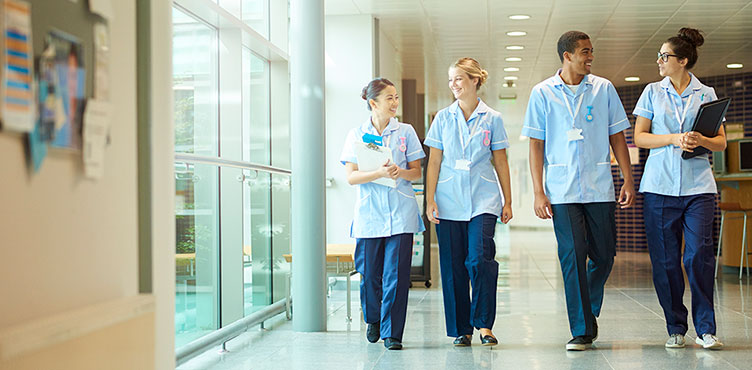 Features of membership
Membership means subscribing to the mission, vision and values of the Faculty of Nursing and Midwifery, including life-long learning which you may access through continuous professional development programmes.
Membership gives you the right to use the title MFNMRCSI (Membership of the Faculty of Nursing and Midwifery, RCSI).

Learning opportunities are delivered through a 'blended' approach. This means delivering CPD and other clinical, education, management and research programmes through both face-to-face and online learning.

Membership provides a conduit to support nurses and midwives to adapt to new policies and future innovations, as we face a future in which Irish health service policy will significantly change.
Membership of professional groups is highly valued as a means of demonstrating professional interest and motivation; it makes explicit individual priorities and professional commitment and is considered a competitive advantage in terms of seeking new job opportunities.
You must have attained a minimum of a bachelor degree in nursing, midwifery or equivalent, or a postgraduate diploma.
You should submit your application through the Faculty membership ePortfolio.
Your application should demonstrate your personal and professional qualifications for membership and evidence of continuous professional development (CPD).
Your supporting documentation should include a Membership Professional Reflection Assessment. This assessment will provide evidence of your ongoing engagement with lifelong learning and CPD. Potential areas to focus on are the reflective process, clinical supervision, preceptor-ship/mentorship, clinical decision making and teamwork. See below for more details.
If you do not meet the qualifying criteria for membership you may submit your application by using the Assessment of Prior Educational Learning (APEL) or Reflection on Prior Learning (RPL) route. This route will be used to recognise your prior clinical expertise and experience. See the handbook for more information.
Please email ainehalligan@rcsi.ie if you require assistance in completing your application.
Reflection is a way for healthcare professionals to reflect in, and on, their work, thereby developing clinical and education skills.
Application for membership includes submitting a Professional Reflection Assessment. You are required to demonstrate understanding of the concept of reflection, identify the importance of reflection to clinical practice and discuss expected learnings from the process.
Assessment details
You are required to reflect on a professional initiative you have been involved in.
This may include reflection on the concepts of mentorship, preceptorship, professional leadership, clinical supervision and continuous professional development.
You may demonstrate the importance of maintaining a professional development portfolio which includes evidence of reflection or you may develop a range of coping strategies, such as reflection to demonstrate awareness of the importance of personal physical and mental wellbeing.
Word count: 2,000 words
Due date: As identified by Faculty
Grading: Pass or fail
Assessment text should be referenced and a reference list should be provided in line with the submission guidelines of the Faculty. See Referencing Guidelines in the membership handbook.
For more information on the Professional Reflection Assessment, download the membership handbook.
Once-off application fee: €95
Annual membership subscription: €40
Subscription fee for retired members and those not currently practicing: €20
Applications are currently closed. Dates for the next round of applications will be available here in due course. For general information about the application process, see below.
Application process
Your application must be submitted through the dedicated membership ePortfolio.
You should include:
A portfolio of your personal and professional activities
A brief, up to date CV
Find more information on the ePortfolio requirements in the membership handbook.