Membership (MFNMRCSI)
Membership of the Faculty of Nursing & Midwifery offers professional development, learning and networking opportunities to registered nurses and midwives meeting the application criteria.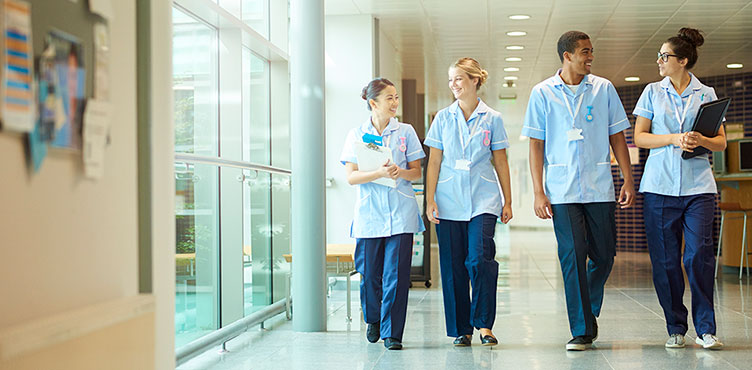 Features of membership
Membership means subscribing to the mission, vision and values of the Faculty of Nursing & Midwifery, including life-long learning which you can access through CPD programmes.
Membership gives you the right to use the title MFNMRCSI (Membership of the Faculty of Nursing & Midwifery, RCSI).

Learning opportunities are delivered through a 'blended' approach. This means delivering CPD and other clinical, education, management and research programmes through both face-to-face and online learning.

Membership provides a conduit to support nurses and midwives to adapt to new policies and future innovations, as we face a future in which Irish health service policy will significantly change.
Membership of professional groups is highly valued as a means of demonstrating professional interest and motivation; it makes explicit individual priorities and professional commitment and is considered a competitive advantage in terms of seeking new job opportunities.
Membership of the Faculty of Nursing & Midwifery Award 2023
PDF | 3075.7 KB
Applicants complete an online portfolio of evidence via the Faculty's ePortfolio.
Membership requires applicants to complete a reflective portfolio providing evidence of the applicant's personal and professional qualifications and their ongoing engagement with lifelong learning and continuing professional development (CPD).
The portfolio requires applicants to demonstrate their understanding of the following concepts:
Quality person-centred compassionate care
Mentorship and preceptorship
Engagement with continuing professional development (CPD)
Collaboration and teamwork
Future professional development
The ePortfolio also requires candidates to demonstrate their understanding of the concepts of reflection in a 2,000-word reflection assessment focused on a professional initiative in which they were involved.
Please download the resource below for detailed guidance on how to undertake a reflection assessment.
Faculty of Nursing & Midwifery Membership Handbook
PDF | 2026 KB
The ePortfolio is reviewed by two Internal Examiners, while an External Examiner reviews all aspects of the process ensuring that standards and quality assurance processes are maintained.
Grading
Pass or fail.
Repeat assessment
If you are unsuccessful, you will be notified of arrangements for re-application. A maximum of one re-application is permitted for the award of Membership.
Appeals
If you wish to appeal a result, please do so in writing to the Faculty of Nursing & Midwifery.
Applicants must possess a degree in nursing, midwifery or equivalent or a postgraduate diploma. We also offer a route for those who do not hold these qualifications through accreditation of prior experiential learning (APEL).
If you hold an MSc qualification or equivalent, and are more than five years qualified, you may be interested in Fellowship by Examination (FFNMRCSI) Award.
An overview of Membership is available in the following video:
You can also join us for live interactive sessions on the following dates:
Tuesday, 7 February 2023 – 12pm
Tuesday, 7 March 2023 – 12pm
Tuesday, 4 April 2023 – 12pm
You can access the live interactive sessions on Microsoft Teams below.
Join a session
Applications for Membership of the Faculty of Nursing & Midwifery are now open.
The closing date for submissions is Wednesday, 24 May 2023 at 11.59pm.
Apply now
Please note
The review of applications will commence for eligible applicants (MFNMRCSI) is early June 2023.
The Conferring Ceremony will take place in December 2023.
If you have any queries, please email facnurse@rcsi.ie.
Membership application fee: €95
Note: You will be able to make payment once you start the application process.