Simulation at RCSI
RCSI has a long tradition of integrating simulation into postgraduate surgical training and has been a strong advocate of simulation in undergraduate health professions education.
In 2017, RCSI opened 26 York Street – a 10-storey educational facility which houses Europe's most advanced medical simulation centre. This 12,000 sq., ft. simulation suite includes:
Large, fully-equipped and multipurpose 'wet-lab' accommodating up to 30 trainees.
Large 'dry-lab' accommodating 20 trainees with a vast array of state-of-the-art virtual-reality simulators.
Mock operating room, designed for interprofessional team training and non-technical skills (human factors) training with an adjacent separate control room and viewing room.
Eight hospital ward simulation rooms which use high fidelity mannequins to develop students' clinical skills, as well as to build their confidence in dealing with emergency situations such as complications during labour.
Ten outpatient consultation rooms where simulated patients assist in developing students' professional behaviours.
Task training laboratory with a full range of teaching models, mannequins and task trainers.
Patient lounge for simulated patient teams to congregate and rehearse scenarios.
The simulation facilities are supported by lecture theatres, tutorial rooms and 'break-out' rooms.
This significant investment recognises The College's commitment to understanding and evolving simulation-based education in healthcare to improve patient safety and clinical outcomes.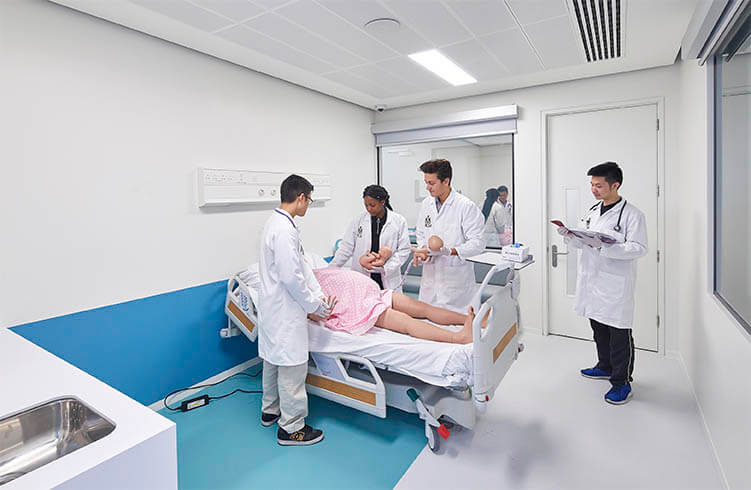 The National Surgical and Clinical Skills Centre (NSCSC), which was established in these facilities places great emphasis on the importance of non-technical (personal/human factors) skills as well as technical and clinical skills.
After just 12 months, in line with recently published research, RCSI's hospital partners are already reporting an improvement in student confidence and competency having experienced the simulated hospital setting within 26 York Street. These early findings add momentum to the need for additional research capability to translate this known impact into meaningful research output to the benefit of the education sector more widely. Doing so will position RCSI and Ireland as European leaders in breakthrough educational research.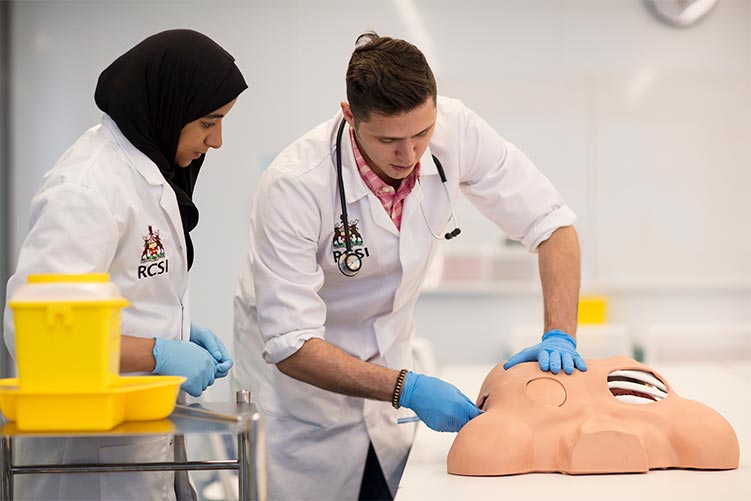 The opening of the NSCSC allows RCSI to be a significant driver of the simulation paradigm shift in Ireland and beyond. There have been many highlights, including:
Contact us
Email: simulation@rcsi.ie
RCSI Simulation Equipment Catalogue
PDF | 8666.6 KB
RCSI Simulated Patient Policies and Procedures
PDF | 294.1 KB