Volunteering and community engagement
RCSI offers a number of opportunities for students to engage with the community through volunteering and other activities.
Student clubs and societies, with the support of Student Services also lead a number of key community-based initiatives that make a real difference.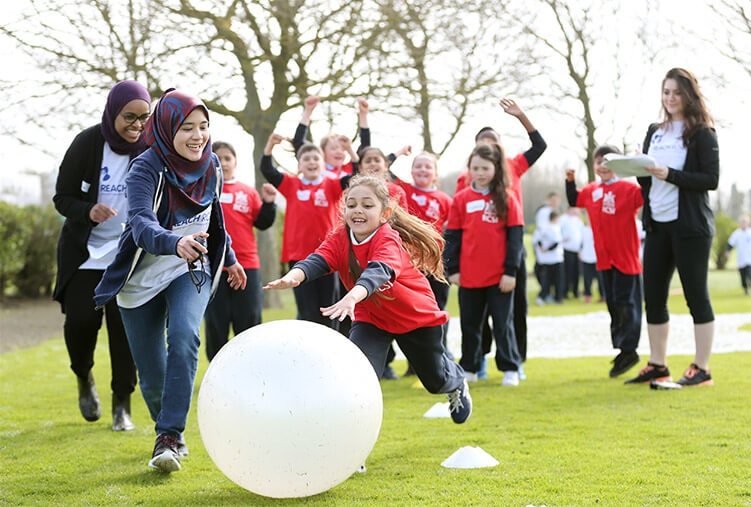 REACH RCSI Programme
The REACH RCSI Programme is a unique community outreach and access programme that promotes recreation, education and community health.
Students are encouraged to participate in various initiatives throughout the year – including Junior and Leaving Certificate Grinds Club, science workshops and health programmes – in an effort to enhance the life chances for those traditionally underrepresented at third-level, particularly those from Dublin's south inner city.
A major event on the RCSI volunteering calendar is the REACH Sports Day. Hosted at the University's sports grounds in Dardistown, North Dublin, this day-long event is attended by children (aged between 7 and 10) from local primary schools. Approximately 50 RCSI students, from all programmes, volunteer each year and help out by leading teams, encouraging the children, and running a variety of events and sports activities.
Find out more about the REACH RCSI Programme.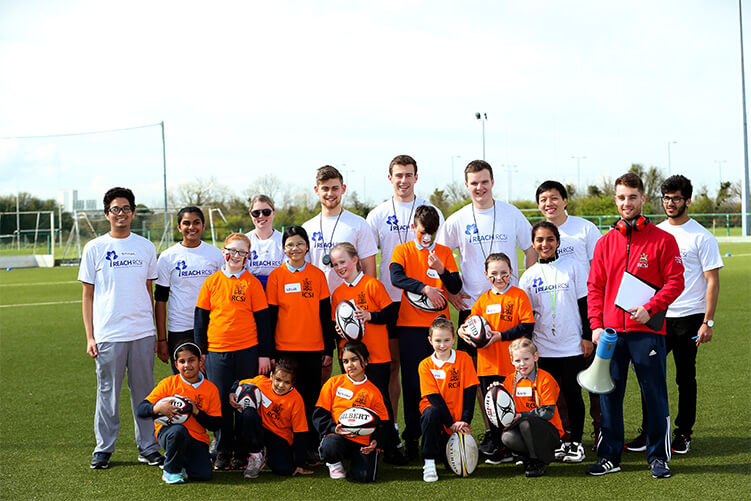 Christina Noble Children's Foundation
For over 10 years RCSI students have been making a difference by working as volunteers in Ho Chi Minh, Vietnam, for the Christina Noble Children's Foundation.
Students from the Schools of Medicine, Pharmacy and Physiotherapy, over the age of 21, can apply for RCSI sponsorship to participate in this exciting volunteering opportunity. For successful applicants, the programme itself runs over eight weeks in August and as part of their commitment to the project they are expected to run a fundraiser in advance of their departure for the Social and Medical Centre in Ho Chi Minh.
Further information and details in relation to the application form can be found by registered RCSI students on Moodle here.