North American residency preparation
If you are interested in post-graduation clinical practice in North America, including internships and residencies, RCSI is here to support you.
It is our priority that all medical students maximise their potential throughout their Undergraduate training at RCSI to successfully enter a residency or internship programme of their choice.
RCSI has developed distinct programmes that support you, as an Undergraduate Medicine or Graduate Entry Medicine student, to prepare and apply for a residency or internship on graduation.
Pathway to Residency in Canada: preparation commences 20 months prior to graduation
Pathway to Residency in America: preparation commences 40 months prior to graduation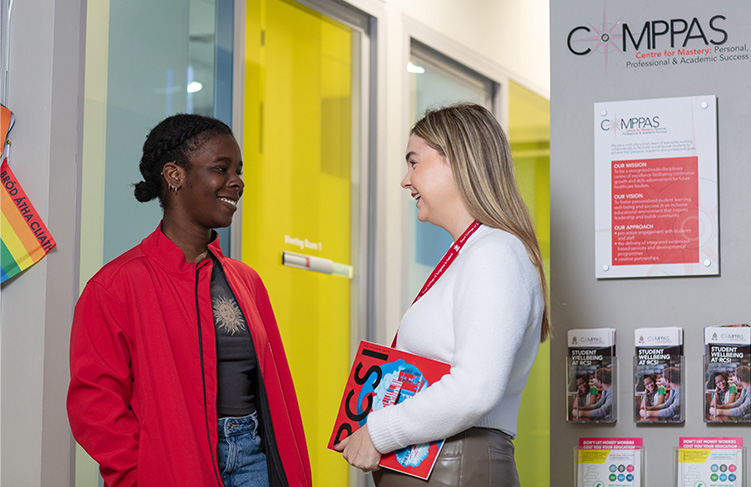 The University has developed a roadmap that promotes exam success for each Pathway to Residency and Internship, as each student's journey will differ so too will the corresponding roadmap, with no 'one-size-fits-all' approach.
This requires organisation and dedication from the student to navigate through the many academic hurdles that exist. We utilise a variety of approaches to help with preparation for licence examinations.
The RCSI School of Medicine working with CoMPPAS Career Development is well-informed on licensing and changing landscape requirements, ensuring our Pathways to Residency and Internship programmes support the advancement of our graduates and returning international medical graduates (IMGs).
Please note:
Preparation for and writing of medical licence examinations is in addition to the academic curriculum, and so the associated preparation programmes are not an assessed or mandatory component of your degree.