New model of care for vascular surgery launched at RCSI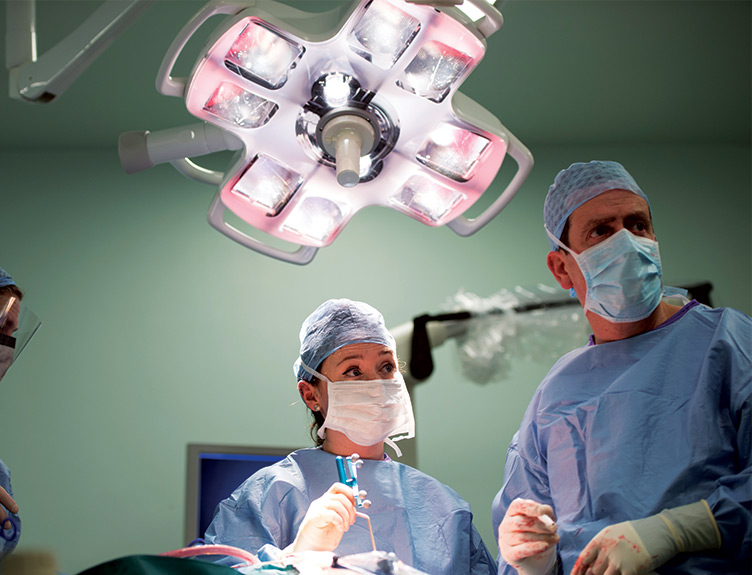 A new model of care for vascular surgery has been launched today by the National Clinical Programme in Surgery (NCPS), a collaboration between the HSE and RCSI.
The model of care, launched during RCSI's annual Millin Meeting, outlines the service needs of the population for vascular surgery services and defines a model of care delivery that is accessible, timely and of high quality.
It sets out recommendations to enable delivery of services of the highest quality over the next five to ten years. These include the resourcing of centralised services both in terms of staffing and facilities. Key to workforce expansion is the development of new nursing roles with specialist training and an extended scope of practice.
The model of care also highlights the importance of establishing a National Vascular Registry to monitor and improve the quality of services and to record all implants.
The document also advocates for a national screening programme for abdominal aortic aneurysms in line with the UK and most European nations, as well as reinforcing some of the preventative measures that people can take to promote their vascular health such as smoking cessation, exercise and weight control.
Milestone for vascular surgery
In developing this model of care, the complexity and multisystem nature of vascular disease and the necessity for multidisciplinary specialist input in the care of this cohort of patients were highlighted. The burden of vascular disease experienced by patients with diabetes was specifically addressed as an area of increasing importance given our ageing population.
Mr Martin Feeley, National Clinical Advisor for Vascular Surgery (NCPS), said: "Launching this model of care is a milestone for vascular surgery. Irish vascular surgeons are very keen to proceed with the implementation of these recommendations. The NCPS is grateful to all those who contributed to this work and in particular to the Irish Vascular Society."
Ms Mary Barry, Chair of the Irish Vascular Society, said: "We are delighted to introduce the Vascular Surgery Model of Care, which represents our commitment to delivering better care for patients in Ireland".
The aim of the National Clinical Programme in Surgery (NCPS) is to provide a framework for the delivery of safer, more timely, accessible, more cost-effective and efficient care for all surgical patients.
Professor Deborah McNamara, RCSI Vice-President and co-lead of the National Clinical Programme in Surgery, said: "This model of care will support the delivery of excellence in vascular surgical care. Through the National Clinical Programme in Surgery, RCSI collaborates with the HSE to drive improvements in policy and practice for the benefit of patients."
The model of care can be downloaded from publications section of the NCPS's online resources.