Life as a first-year nursing student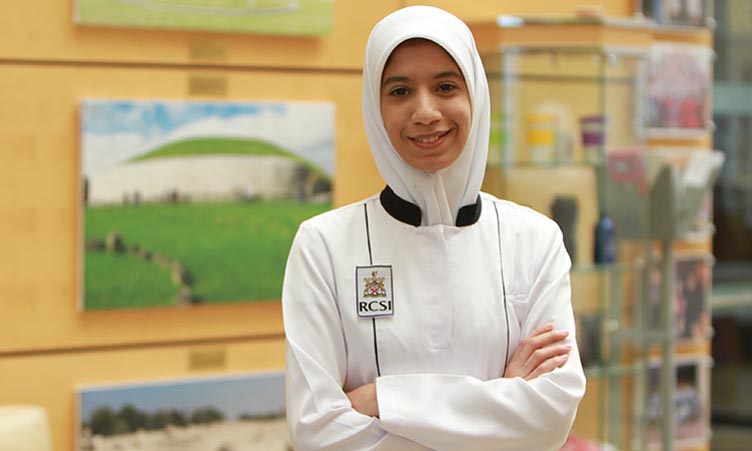 Graduating from high school and getting accepted to RCSI Bahrain was very exciting but it was also intimidating for me, knowing that I would be studying new subjects in a totally new environment, surrounded by people from all over the world. All my fears subsided however, during the first few weeks, when I saw how supportive and friendly the RCSI Bahrain community was.
I was welcomed by an older nursing student, who was assigned to help new students throughout the year by giving advice and answering any questions we had. My lecturers were very considerate, kind and helpful, which put me at ease regarding my studies and helped me be confident in my skills.
I was especially thrilled whenever I got to practice these skills at the Clinical Simulation Centre. What truly amazed me though, was how the University encouraged a balance of studying and fun by organising events on a regular basis, which helped me to de-stress and make new, lifelong friends.
My first year at RCSI flew by in the blink of an eye but was full of memorable moments and experiences. For example, one of the things I got to do in my first year was my first clinical placement, which was very exciting. I got to deal with patients for the first time and apply what I had learned in real life. It was very satisfying when people asked for my help and I was able to help them.
RCSI Bahrain has helped me take baby steps in my nursing career and already has helped me go from a shy, high-achieving scholar to be a confident, ambitious future nurse.